A.k.a. the more well known Tiramisu.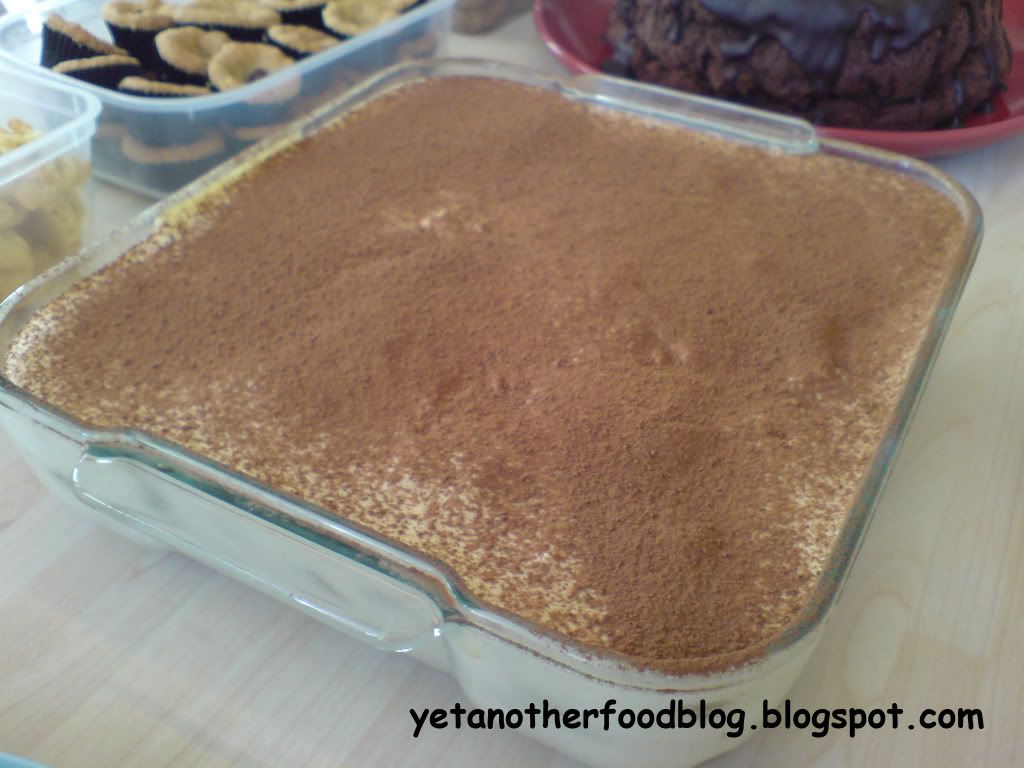 And this wonderfully creamy, coffee-infused dessert does just that.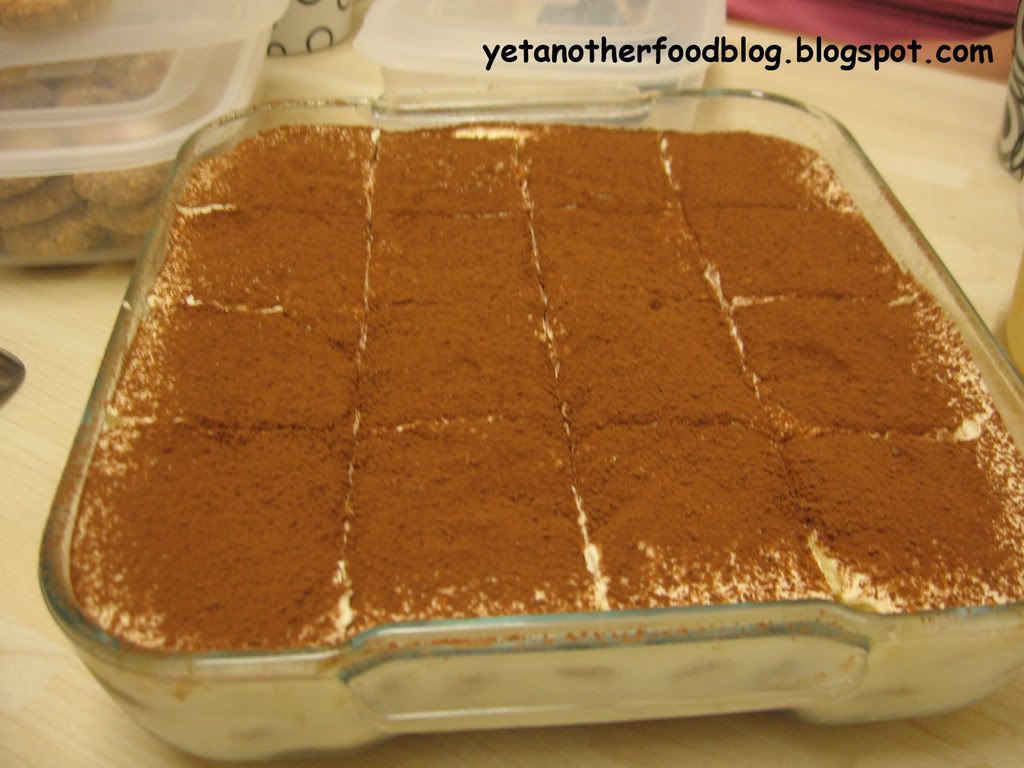 Vanilla Tiramisu Recipe
This tastes best if left to set overnight.
Ingredients:
250g tub mascarpone
1 vanilla pod (I know most people usually don't have vanilla pods just lying around, I guess you could replace this ingredient with vanilla essence.)
4 egg yolks
80g caster sugar
300ml double cream
300ml warm, strong black coffee
100ml coffee liqueur e.g. Kahlua, Tia Maria
2x200g packs Italian sponge fingers (you probably won't need all of them)
Cocoa powder (to dust)

Directions:
1. In a large bowl, whisk together caster sugar and egg yolks till thick, creamy, and pale in colour.
2. Split vanilla pod lengthwise, scrape out seeds and add to the mascarpone. Add the mascarpone into the egg yolk mixture and whisk until smooth.
3. In a seperate bowl, whisk the double cream till soft peaks form. Gently fold the cream and 20ml coffee liqueur into the mascarpone mixture.
4. Add the rest of the coffee liqueur into the strong coffee. Dip sponge fingers into the coffee and arrange them to cover the base of a square 24 cm casserole dish. Drizzle a couple of spoonfuls of coffee mixture over the sponge finger layer.
5. Pour half of the mascarpone mixture and spread evenly over the sponge fingers. Don't worry if the mixture seems watery it should set after refrigerating. Repeat with another layer of sponge fingers dipped in coffee and finish off with the rest of the mascarpone. Cover and refrigerate for at least 3 hours.
6. Before serving, dust with a generous amount of cocoa powder.

If you do end up with extra coffee and sponge fingers like I usually do, they make an excellent tea-time treat!



Hrm, I wonder if it's the coffee or the coffee liqueur that
picks-me-up?