... when it involves Giant Chocolate Chip Cookies.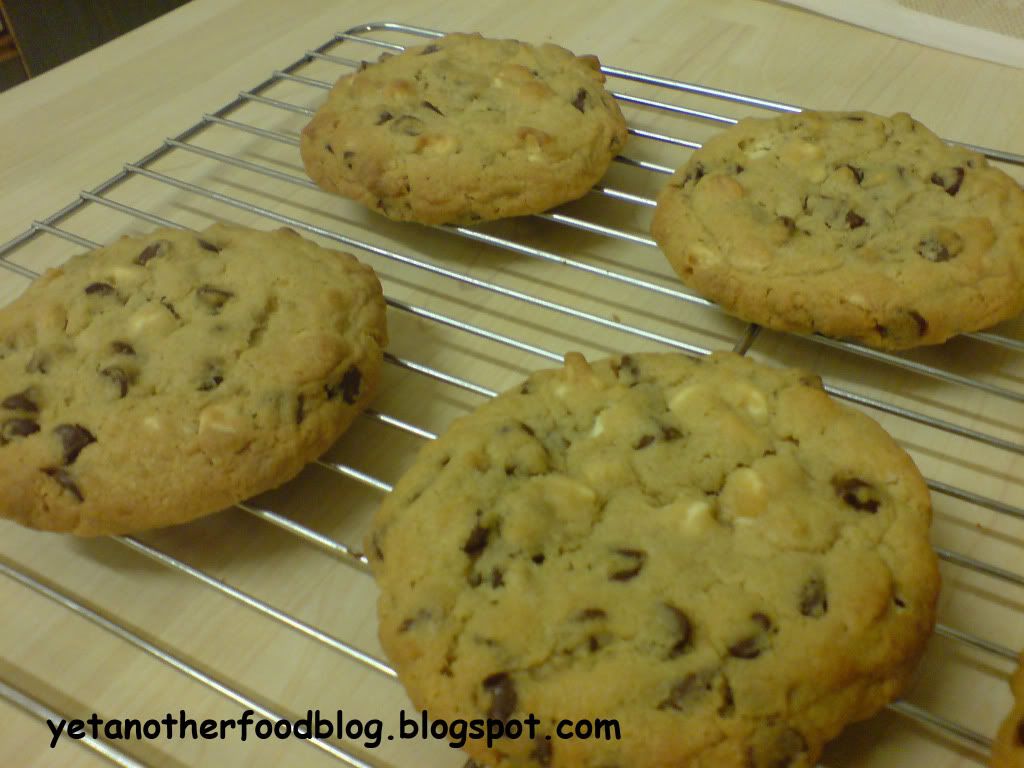 Yum.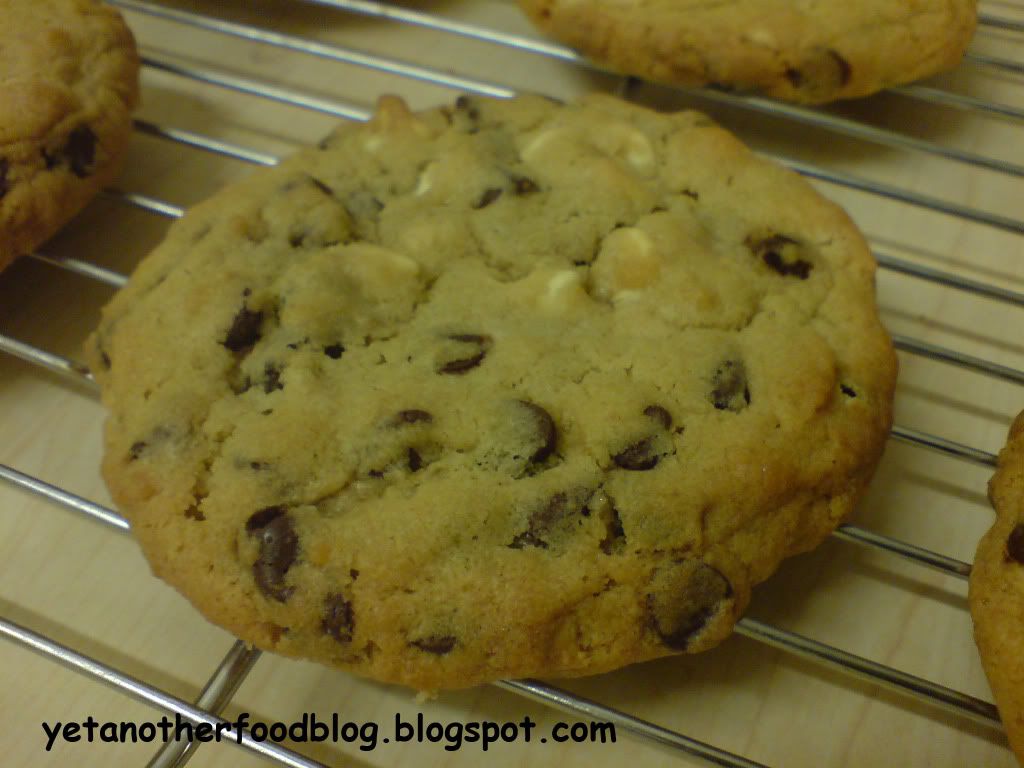 Count the Chocolate Chips.
Giant Chocolate Chip Cookie Recipe

Ingredients:
140g butter
130g sugar
1 egg
1 teaspoon vanilla extract
200g plain flour + 1 teaspoon baking powder
150g plain chocolate chips
150g white chocolate chips.


Directions:
1. Preheat oven to 180C/170C fan forced. Line baking sheets with baking paper.
2. Cream butter and sugar till light and fluffy. Add in egg and vanilla, mix well.
3. Sift in flour and baking powder, mix until combined, do not overmix. Add in chocolate chips and stir till evenly distributed.
5. Drop rounded heaped tablespoons of dough onto the prepared baking sheets, bake for about 15-18 minutes, or until a nice golden brown. Remove from oven and leave cookis on the sheet for a few minutes to set, and then cool completely on a wire rack. The cookies will harden as they cool.