Anddd I'm back to cupcakes, told you it'd be a short break.

For the first time ever, I shall make a birthday post on my blog which is on time. On the ACTUAL DAY ITSELF. I'm so proud of myself.



Enough about me for now. Meet Wan. Wan turns 21 today. Sooo...
Happy birthday Wan!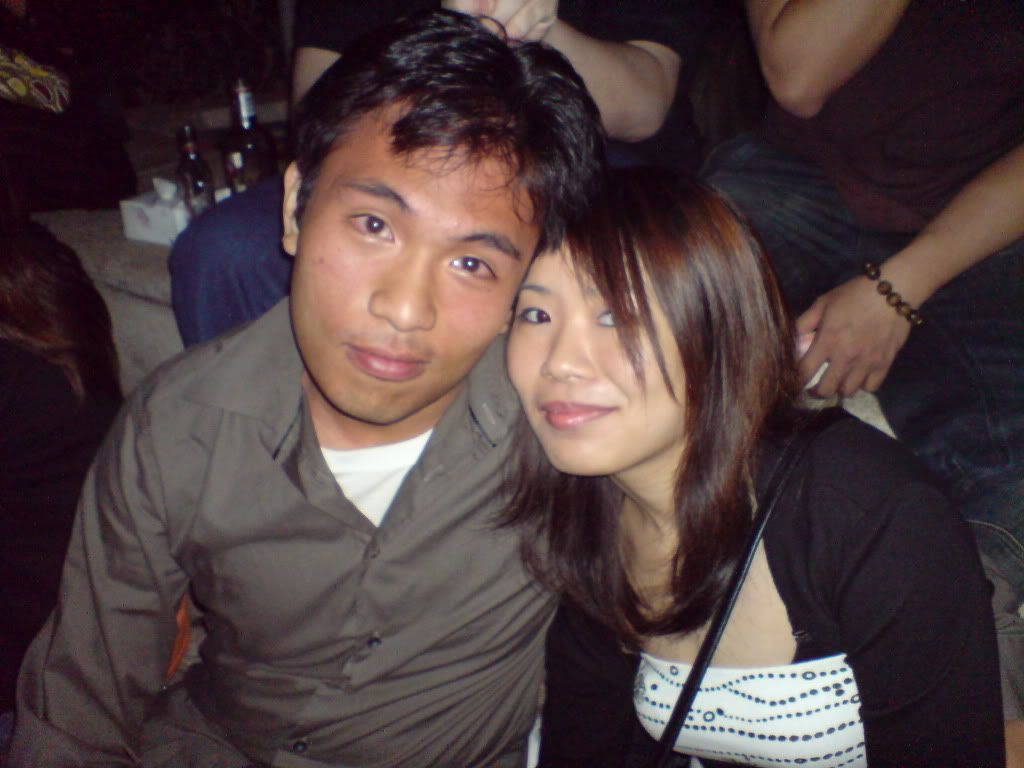 The red-eyed one on the left is Wan.
In case you're wondering.
And here are Wan's birthday cupcakes.
I think maybe my decorating is getting a wee bit better.
Oh btw, those are Nutella cupcakes i posted about them here not too long ago.
Everyone loves Nutella.
And for those people that commented there was only one 'P',
it's a P-squared.
So there.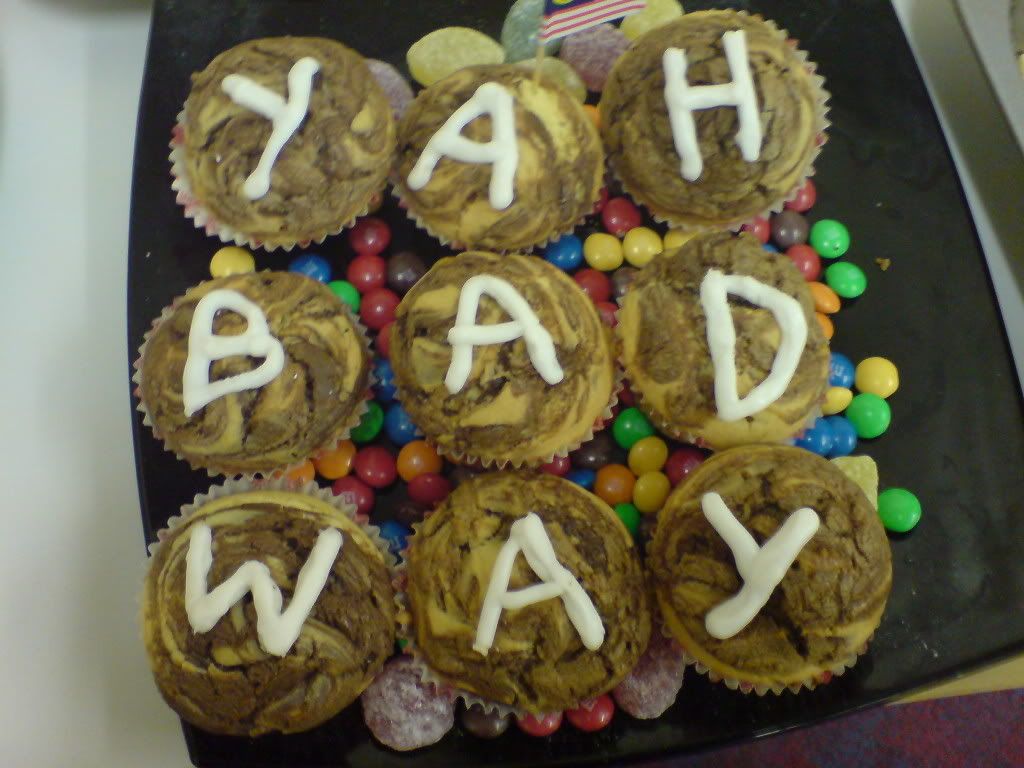 Childish people.
My cupcakes are not bad at all, wei.
They're very tasty cupcakes.
*Glares*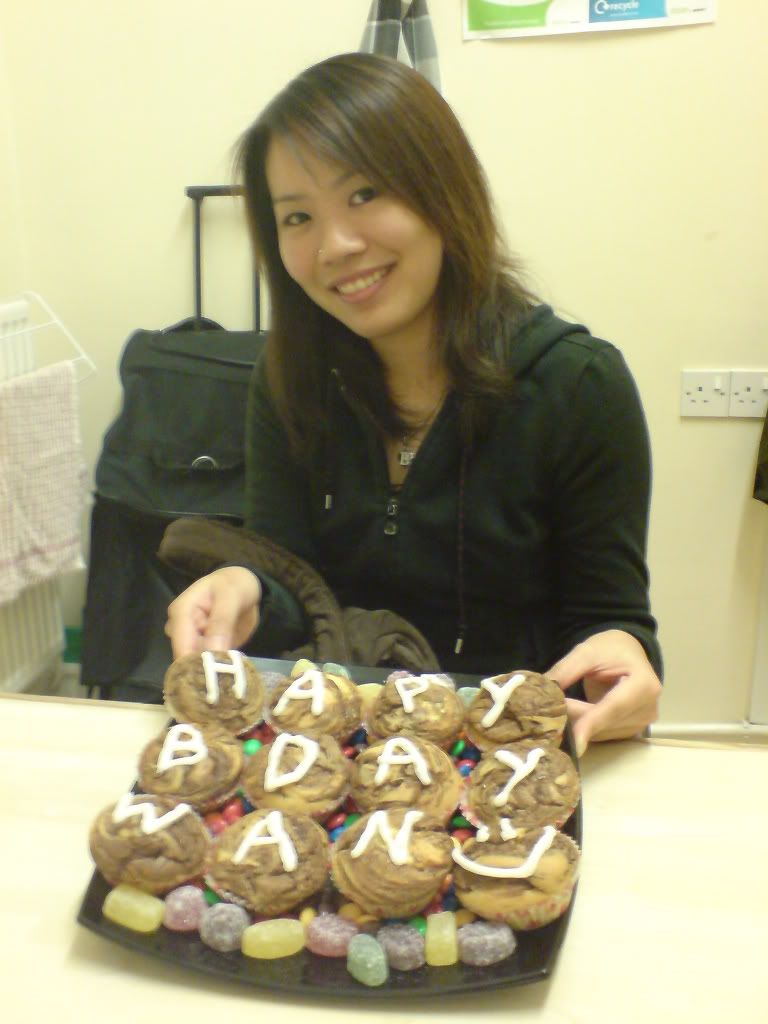 As you may have guessed by now, I'm pretty pleased with these last-minute *cough* painstakingly time-consuming cupcakes.
I think I deserve a dinner.
Don't you think so Wan?