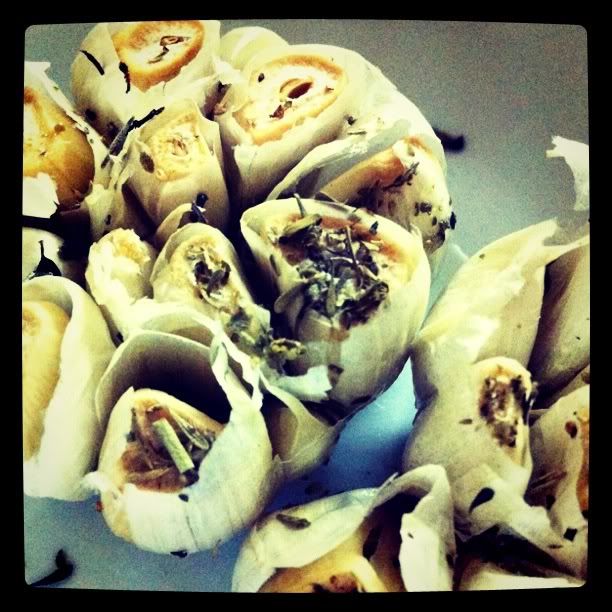 Delicious mixed in mashed potatoes, to add some spice in pasta sauces, as a dip, or mix into butter for the most awesome garlic bread spread.



Ingredients:


2-3 Whole garlic bulbs
Olive oil
Dried/fresh herbs of your choice e.g. thyme, rosemary
Foil pieces each large enough to wrap one garlic bulb



Directions:


1. Preheat oven to 180 degrees C.
2. Chop of tops of garlic bulbs until garlic is showing, don't need to peel garlic.
3. Place one garlic bulb in each piece of foil cut side up.
4. Drizzle generously with olive oil, top with herbs, cover with foil.
5. Place foil packets on baking trays, bake for 30-45 mins until garlic is golden brown.
6. Wait for garlic to cool, separate from skin by sqeezing out the softened garlic segments.