Ok, so I've once again been neglecting my poor blog. Assignment and exam season is upon me.


This recipe for cupcakes can't get any easier. Feel free to play around with the flavours, substitute the vanilla pod and vanilla extract with coffee, chocolate, chocolate chunks, orange and lemon zest, different toppings, the list is endless! I know I've come up with some gems through throwing in different things.
Ingredients:

125g butter, softened
100g caster sugar
2 eggs
Seeds from 1 vanilla pod
1 tablespoon vanilla extract
125g self-raising flour
Directions:

1. Preheat oven to 180C/160C fan-forced. Line cupcake tray with cupcake papers.
2. Beat butter, sugar, vanilla and vanilla extract till light and fluffy.
3. Add the rest of the ingredients, mix till smooth and creamy.
4. Fill cupcake papers till two-thirds full. Bake for 15-20 minutes, or till tops of cupcakes spring back when lightly touched.
Decorate cupcakes however you like they pretty much go with anything, though they're also really delicious on their own.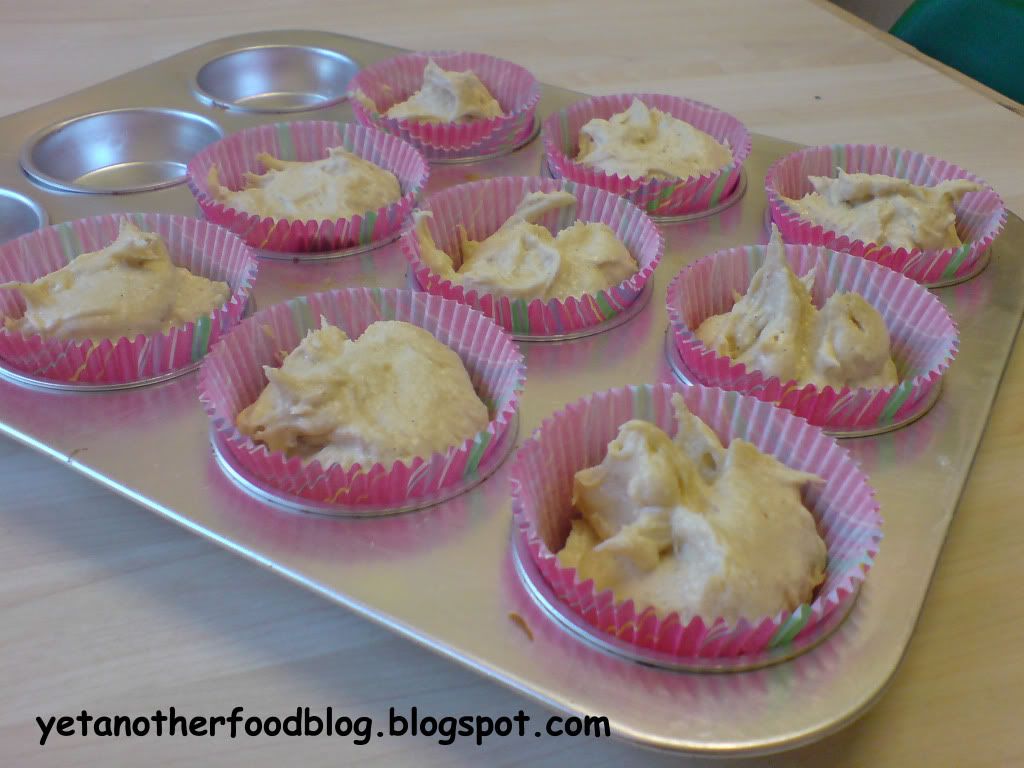 Btw, I really like my pink cupcake papers.
So bright and cheerful =D