Because no sane peson, young or old, can resist a batch of gigantic, colourful cookies.

They're just fun!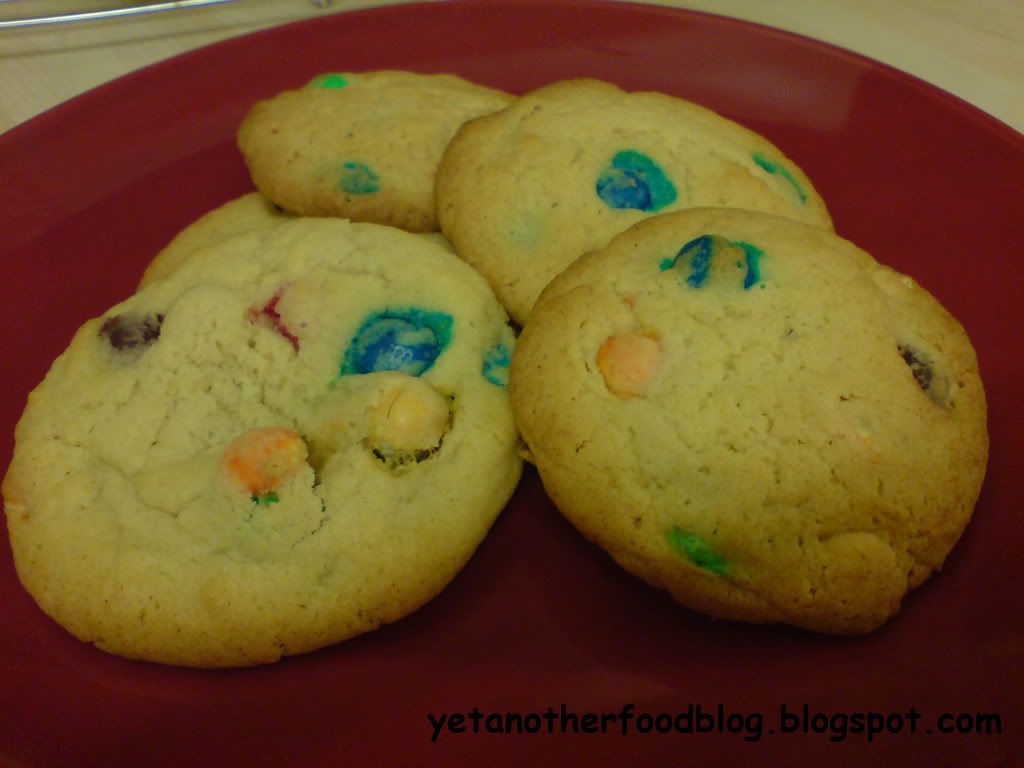 Giant M&M cookie recipe.

Ingredients:
125g butter, softened
140g golden caster sugar
1 teaspoon vanilla extract
1 egg
200g self-raising flour
150g m&ms (approximately, add more if you like, I usually do. Bright colours make me happy =D)


Directions:
1. Preheat oven to 190C/170C fan-forced. Line cookie sheets with baking paper.
2. Cream butter and sugar till light and fluffy. Add egg and vanilla extract, mix well. Mix in flour. Toss in m&ms and stir till they're evenly distributed throughout the dough.
3. Drop rounded tablespoons of dough well spaced apart on baking sheets. they will spread to about double that size during baking.
4. Bake cookies for about 10-15 minutes, till they're a light golden brown. Don't worry if they seem slightly soft when they come out of the oven they should harden upon cooling. And this is a large, soft cookie anyway.
5. Leave cookies to cool on baking sheets for a few minutes, then transfer to a wire rack to cool completely.



Colourful cookies bring out the kid in everyone.
University students included.