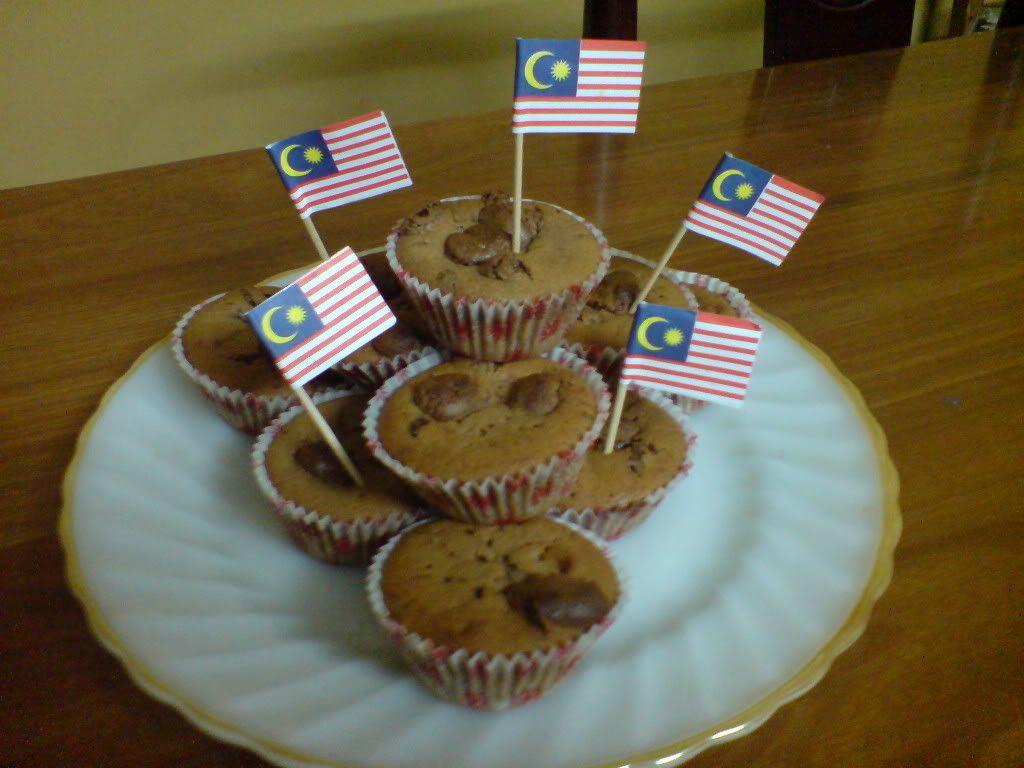 Happy 5 days till Merdeka.
5 more days till the nation celebrates it's 50th year of independance.
Thought I'd experiment and come up with a few 'Malaysia inspired' cupcake recipes. Here's the first one.
Milo, according to
Wikipedia
originated from Australia. However I feel that its something that has now become firmly ingrained into the life of Malaysians. I remember drinking loads of Milo when I was a kid. I rember making chocolate sandwiches by spreading Milo powder over slices of bread. Remember those huge Milo trucks that would come around to primary schools distributing free cups of Milo? Even today you find huge billboards all around town prmoting the 'Malaysia boleh, Milo boleh' campaign which has been going on for years. Everyone I know seems to have grown up on Milo.
Yes, Milo may have originated from Australia but I feel that I can quite safely say that it can be called one of Malaysia's official drinks.
Thus my inspiration to come up with a Milo themed cupcake recipe, which I shall call "Milo Milo-nuggets Cupcakes". Now that's a lot of Milo.
Milo Milo-Nuggets Cupcake recipe
Ingredients:
1 1/4 cup self-raising flour, sifted
1 cup milo powder
1 cup/230g butter, softened
1/2 teaspoon salt
1/3 cup milk
1/2 cup brown sugar
1 packet/about 125 g milo nuggets, break apart the lager pieces into halves
Directions:
1. Preheat oven to 180C. Line cupcake tins with paper liners.
2. In a large bowl, cream butter and brown sugar till light and fluffy. In a seperate bowl, mix together flour, salt and Milo powder.
3. Mix eggs, one by one, into the butter-sugar mixture. Add in milk and flour mixture in 2 parts, mixing until just combined after each addition. Do not overmix.
4. Gently stir in Milo nuggets until evenly distributed throughout the batter. Spoon batter into paper liners till about 3/4 full. Pop a Milo nugget in the centre of each cupcake (optional, I found that this doesn't make much difference since the nuggets in my cupcakes seemed to have risen while baking).
5. Pop cupcakes into oven, and bake for around 20 mins, or until toohpick inserted comes out clean.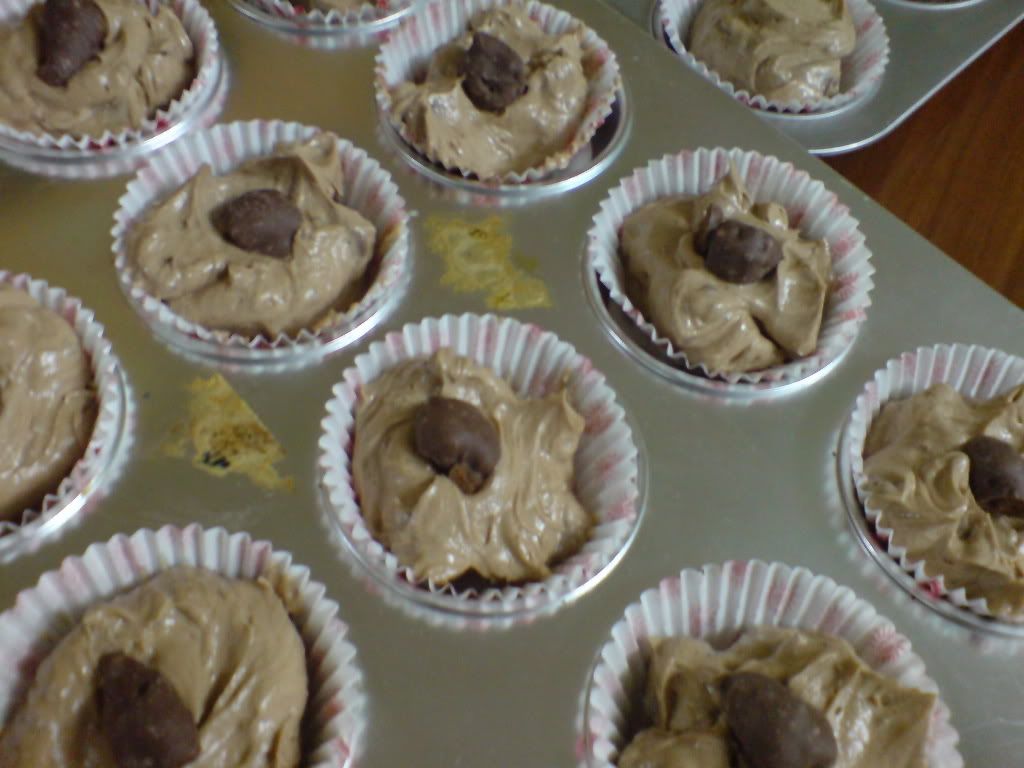 Before going into the oven.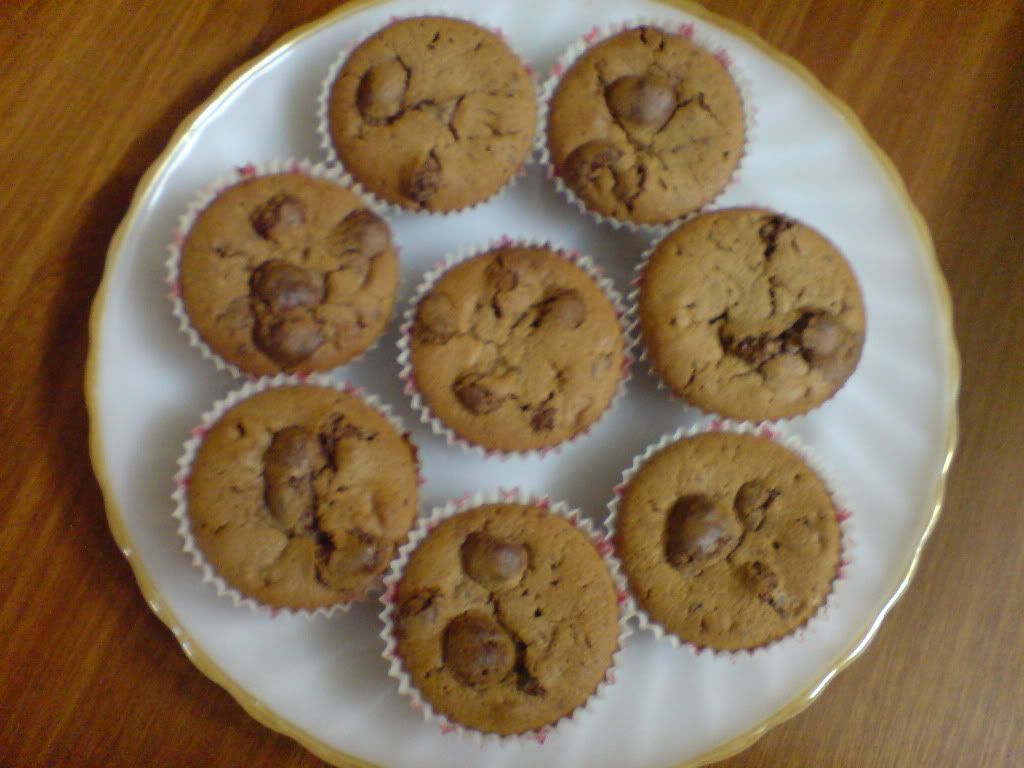 Ta dah!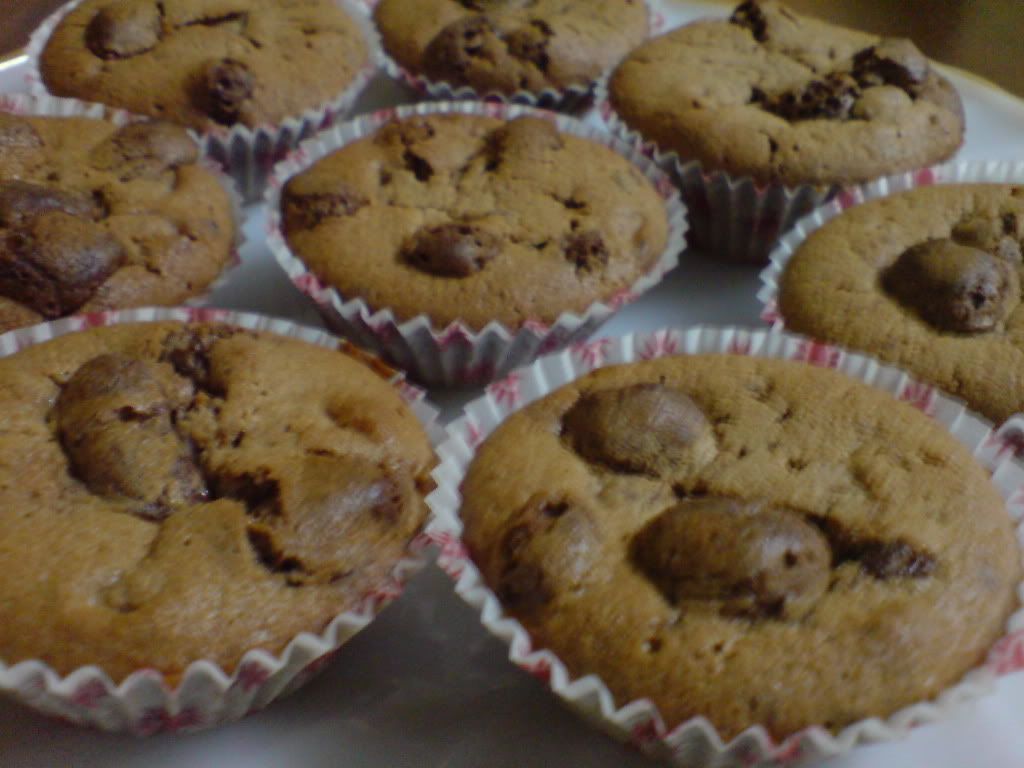 Look at the nuggets peeking out of the cupcakes like yummy uh, nuggets of chocolatey goodness.