Impress your friends with your baking prowess.
A seriously easy-peasy recipe for dainty, pretty cupcakes. And they taste impressive too. Like much more effort was put into them than what is really needed. Read on for the recipe, which I found in one of my
BBC GoodFood
magazines.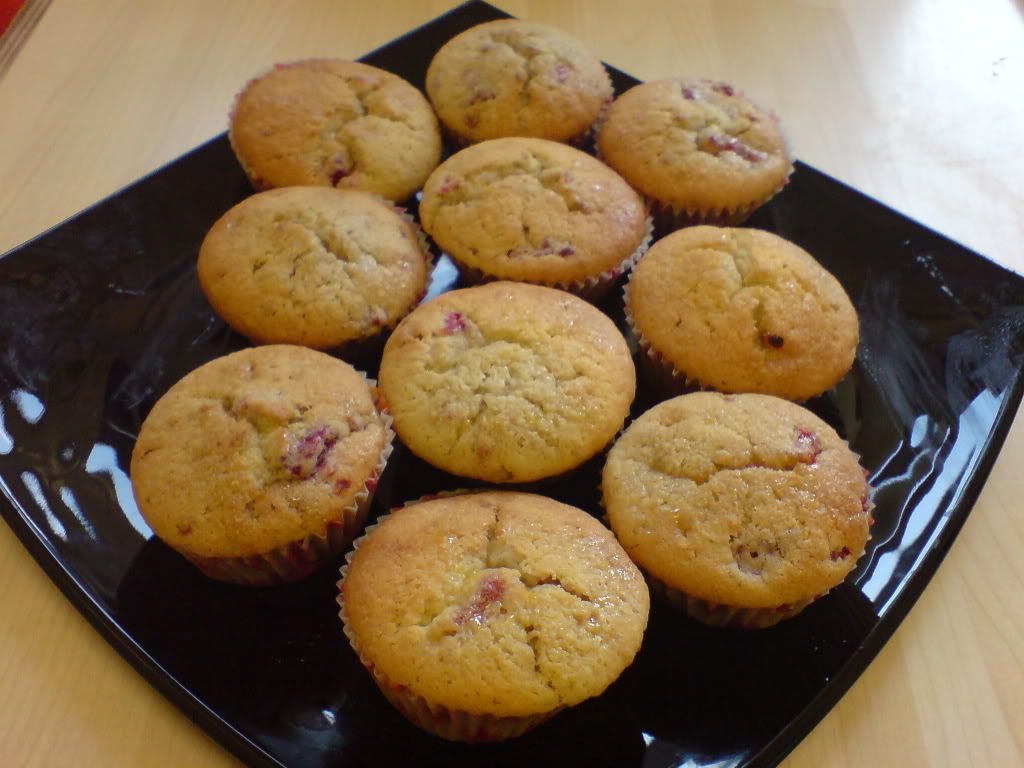 Raspberry Fairy Cakes With Orange Sugar Drizzle
Whew, that's a mouthfull of a name.
But I kind of think super long names make food sound more impressive.
Or hard to make.
Raspberry Fairy Cakes With Orange Sugar Drizzle Recipe (and now that sounds like some sort of tongue twister. Don't mind me I'm just rambing on. I do that sometimes.)
Ingredients:
200g self-raising flour
2 teaspoons baking powder
200g unsalted butter, softened
4 eggs, lightly beaten
200g golden caster sugar
3 tablespoons milk
50g ground almonds
zest of one medium orange (I used a large one I love the tangy citrus taste)
150g raspberries, lightly crushed

Directions:
1. Preheat oven to 180C/160 fan. Line a 12 hole cupcake tin with cupcake cases.
2. I love this part. Simply toss the first 8 ingredients (yes, everything but the raspberries) into a large bowl. Mix with an electrix mixer till smooth.
3. Gently fold in the raspberries till evenly distributed throughout the batter. Half-fill the cupcake cases and bake for 20-25 minutes till golden and just firm. Remove from oven and allow to cool slightly.

For the Orange Sugar Drizzle
Stir 4 tablespoons of caster sugar into the juice of one medium orange until well blended. Using a pastry brush, liberally brush the orange sugar mix over the lightly cooled cupcakes. Leave to cool completely before serving.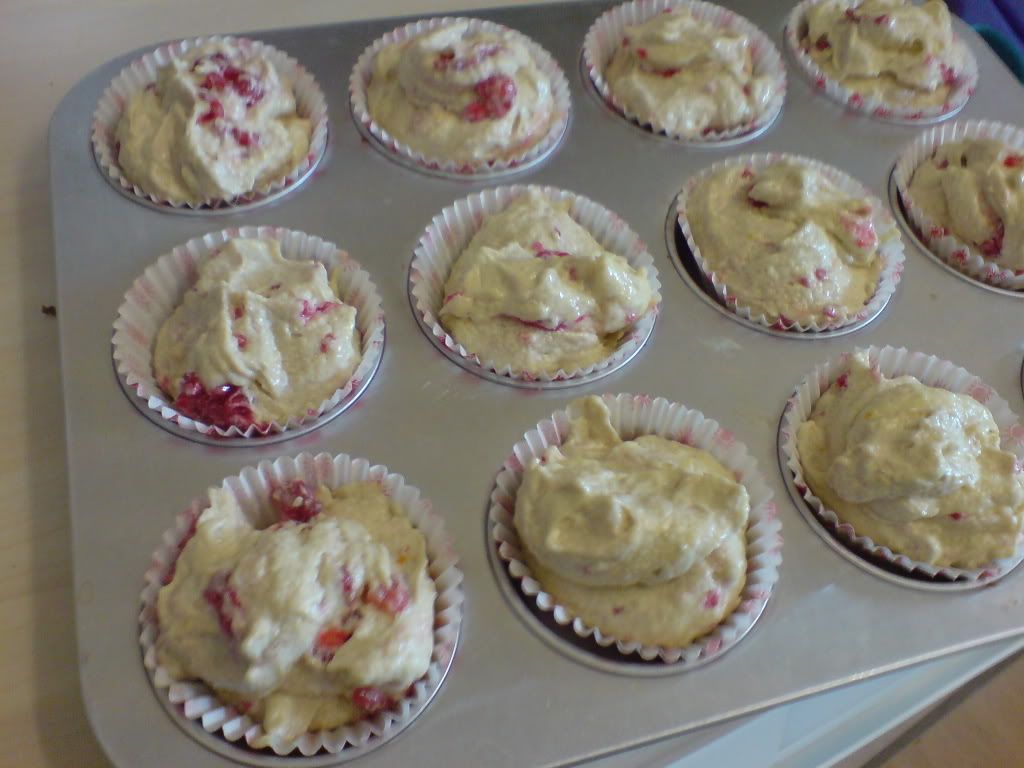 Red raspberries.