More chocolate. Chocolate makes me happy.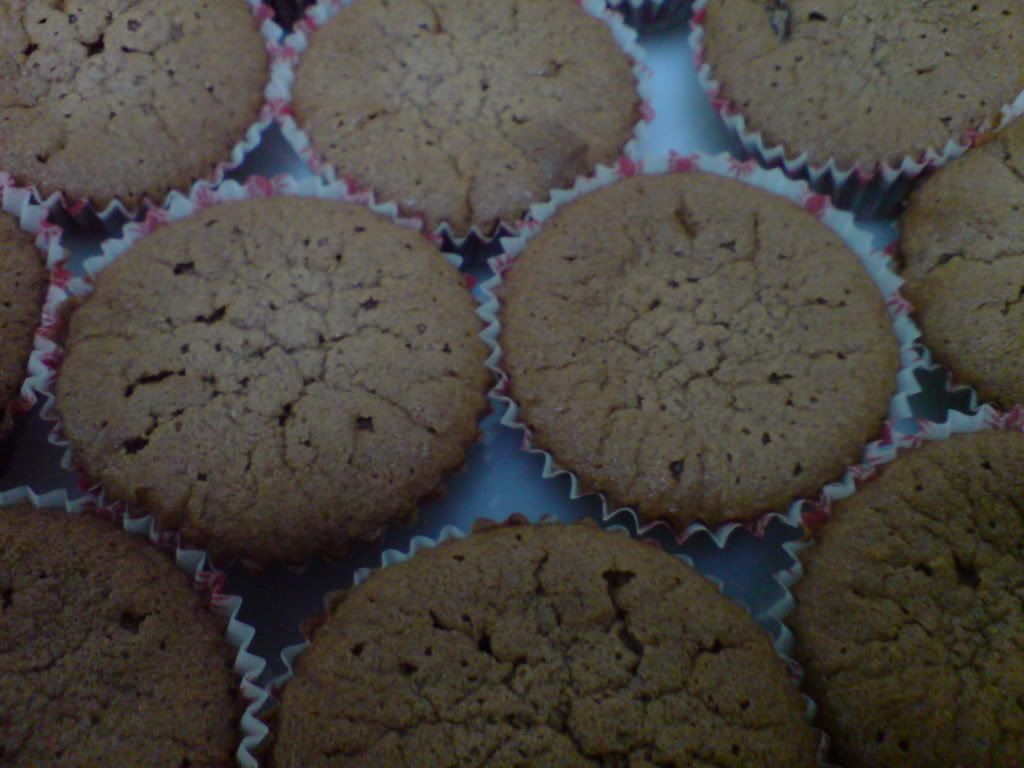 Okay, so maybe you can't see any chocolate-chunks.
But they're there.
Under the surface.
In all their gooey chocolate glory.



These were the cupcakes I used for
Anne's Cupcake Basket
.
Chocolate Chocolate-chunk Cupcake recipeIngredients:

1 1/2 cup self-raising flour+1 heaped tablespoon cocoa powder, sifted
1 cup/230g butter, softened
1/2 teaspoon salt
1/3 cup milk
1/2 cup brown sugar
1/2 cup white sugar
1/2 teaspoon vanilla
200g milk chocolate cut into chunks
Directions:
1. Preheat oven to 180C. Line cupcake tins with paper liners.
2. Beat butter and sugars till light and fluffy. Add in vanilla, and eggs one at a time, mix well.
3. Add in milk and flour in two parts, mixing until just combined, do not overmix. Fold in chocolate chunks with a spatula.
4. Fill cupcake liners 3/4 full with batter. Bake for about 20-25 mins or till inserted toothpick comes out clean.