Tried a recipe for the cookie base before I used my precious pineapple jam.


It turned out pretty well so I shall deem it worthy of my
tedious, time-comsuming, painstakingly, laborous,torturous
lovingly made
home-made jam
.
Raspberry-jam tarts.
Made with raspberry jam from a jar, of course.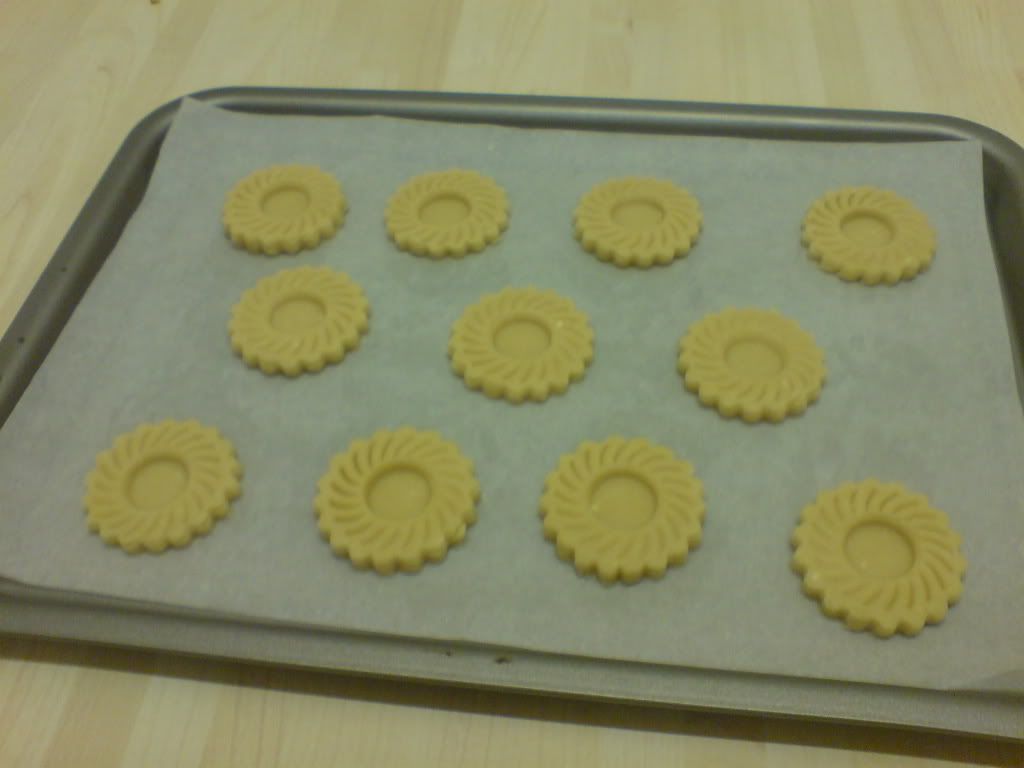 Neatly stamped out tart bases.
Jam Tart Recipe
Ingredients:
250g butter, softened
100g caster sugar
450g all-purpose flour
1 egg
30g milk powder
1 extra egg, beaten (for egg wash)

Directions:
1. Preheat oven to 170C. Line cookie trays with baking paper.
2. Cream butter, sugar and 1 egg. Add in sifted flour and milk powder, mix well to form a dough.
3. On a lightly floured surface, roll dough till about 1/2 centimetre thick. Using a mould, stamp out tart shapes.
4. Using a pastry brush, lightly brush all the exposed edges of the tart with the beaten egg. The egg wash will give the pastry it's golden, shiny surface.
5. Fill tarts with jam. Bake for 15 minutes or until pastry is a rich, golden brown.




Important: when using watery jam, remember not to over fill the tarts.
A jam tart should look like this.



And not like this.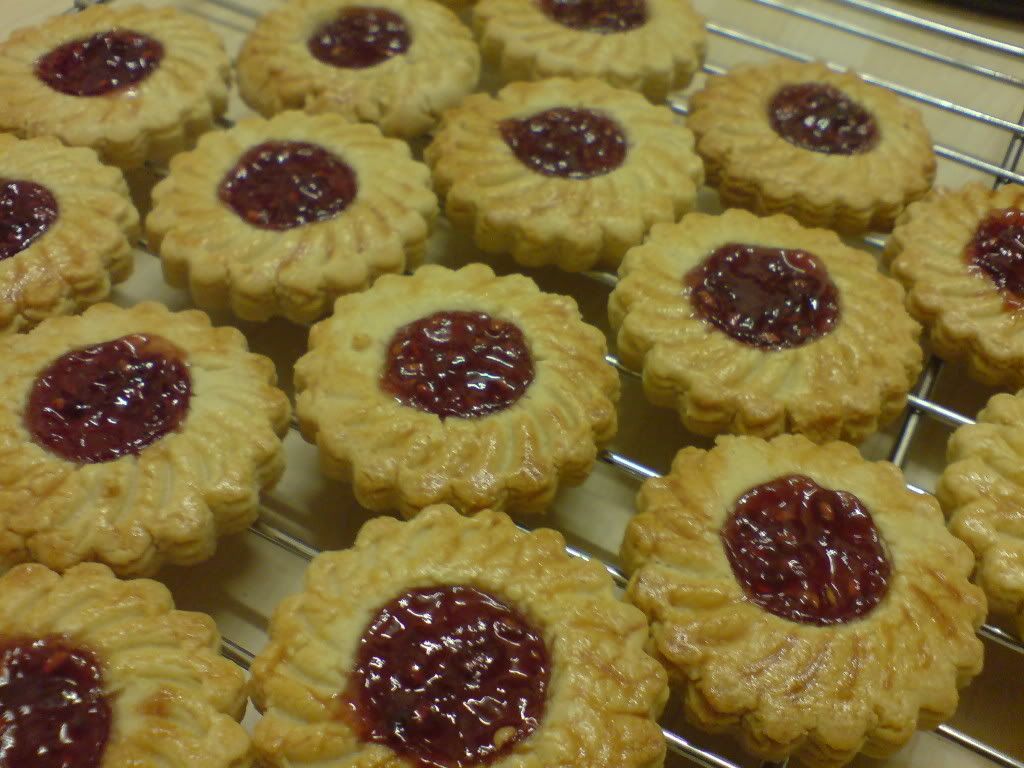 Pretty jam tarts in rows.


Related posts:
Home-made Pineapple Jam