Wishing all readers a Happy Chinese New Year.
With homemade Chocolate Mice! =D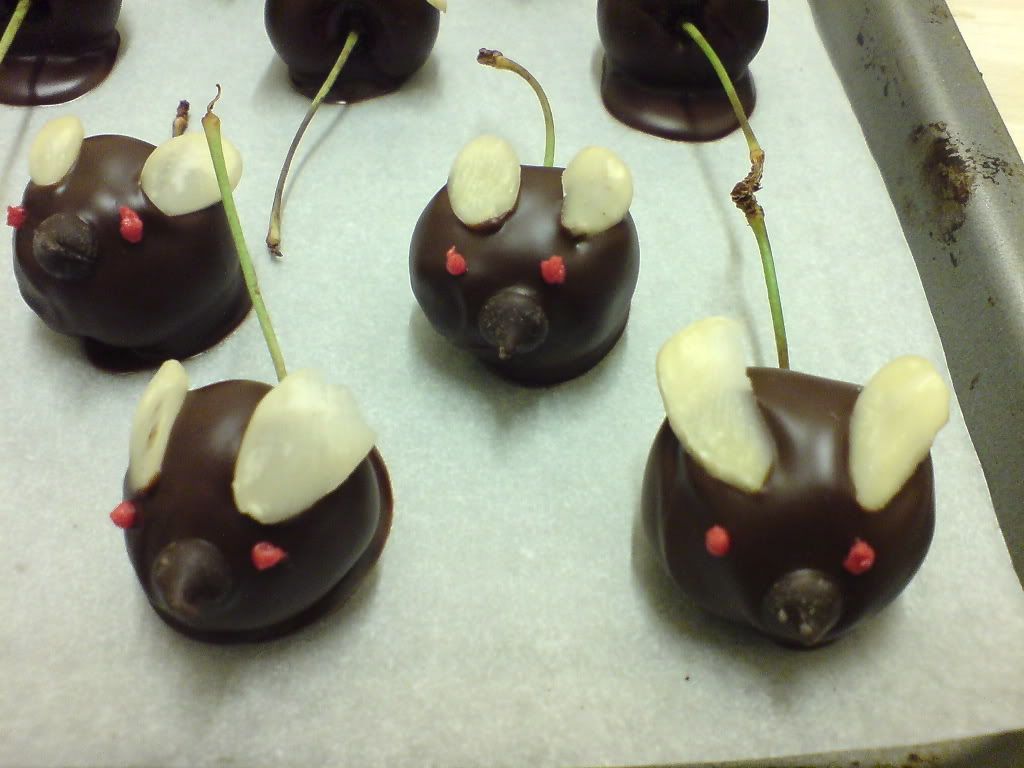 *Squeak Squeakety Squeak Sqick Sqeak*
Translation: May you all have a prosperous year ahead!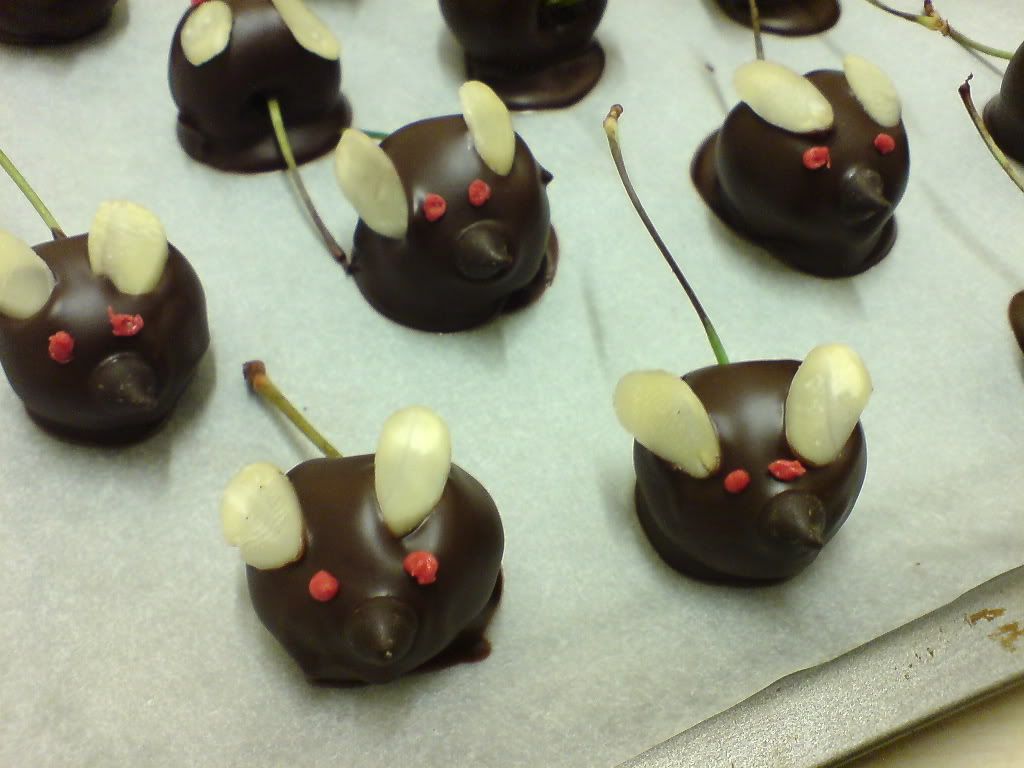 Or maybe they're just saying "Eat me", I dunno.
I doubt chocolate mice speak anyway.
But they sure do taste delicious.


Happy CNY everyone!