Just like Amah makes.
Well at least I think so, with all the
measurement issues
.
Taste's pretty authentic anyway in my opinion.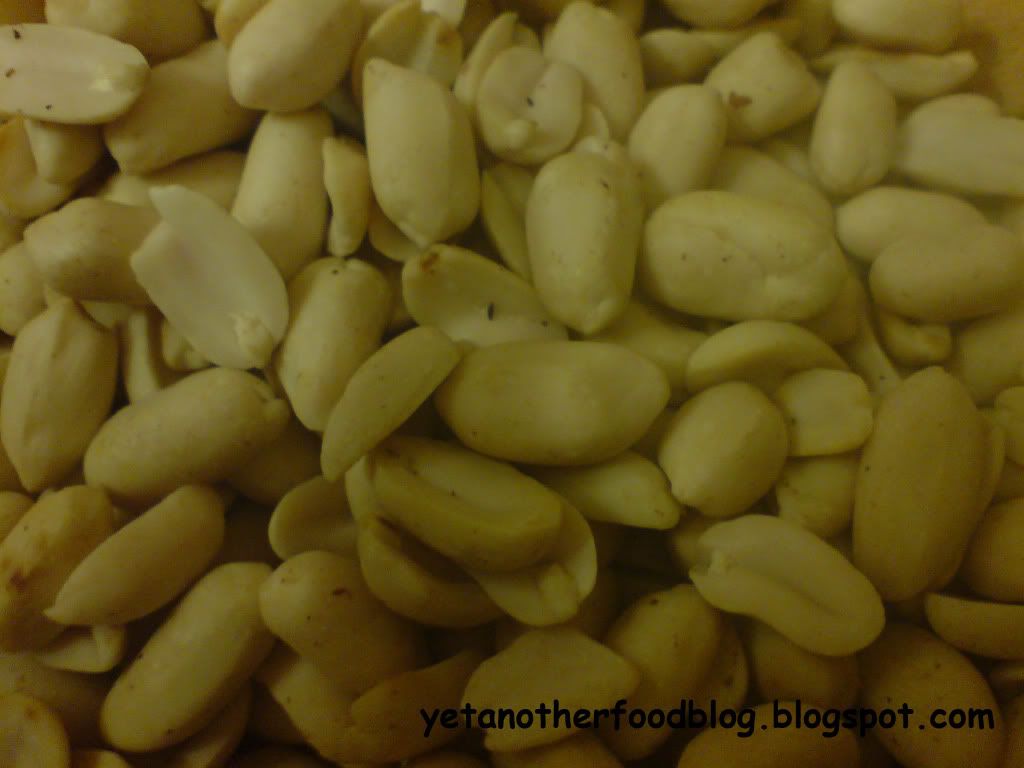 Ordinary, shelled, skinned peanuts.
(Okay, I didn't shell and skin them they came like that)
And the work starts...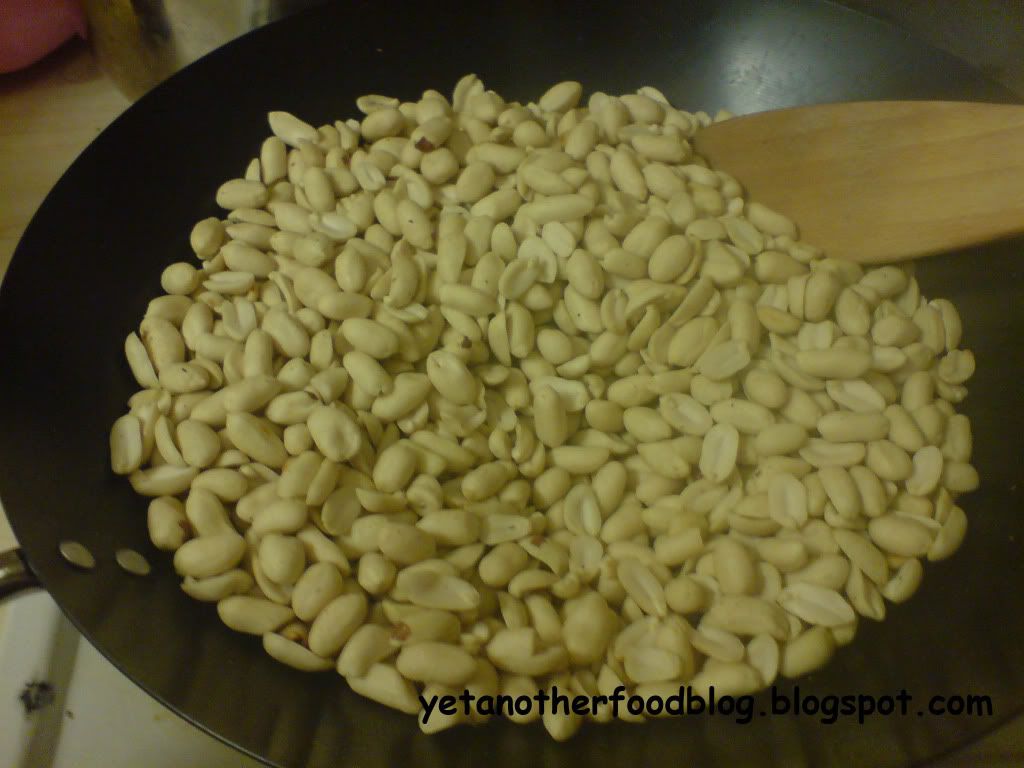 Fry, or roast until fragrant.
(not burnt)



Grind finely in blender.
Mix with caster sugar, wheat flour and water.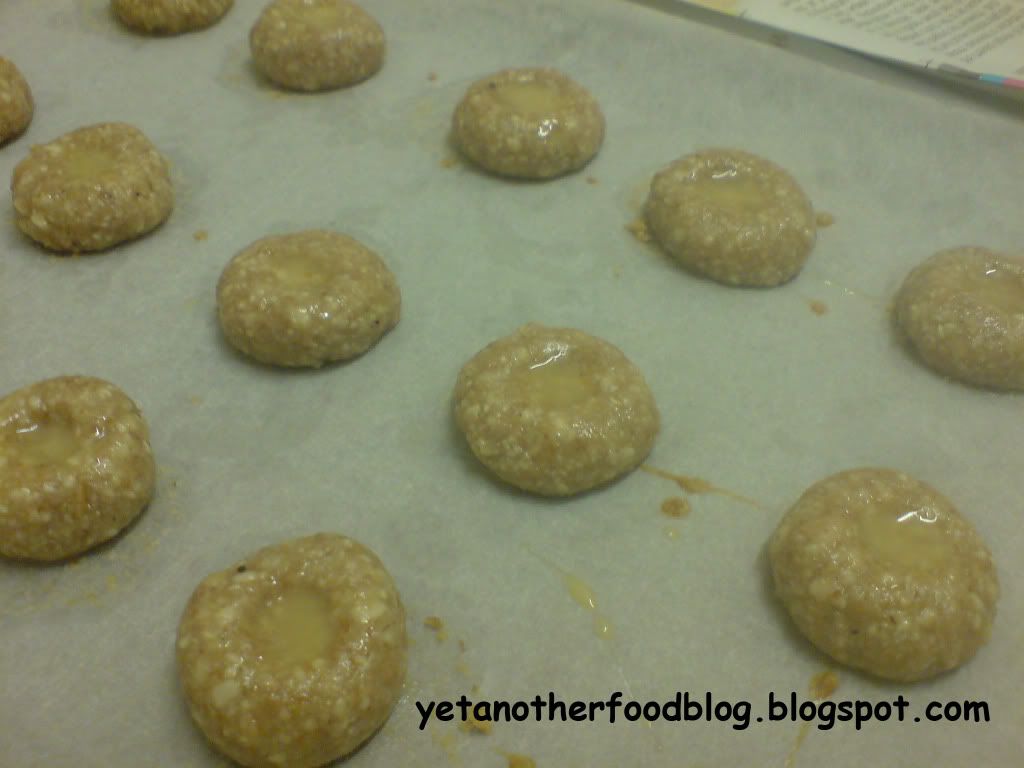 roll into balls, poke small wells and fill with egg.
(I still don't know what the egg is for, but my grandma always does it)


Bake.
Tadah!
Yummy, crumbly, peanut cookies.
=D