MY VERY FIRST PIE MADE FROM SCRATCH!
CRUST AND EVERYTHING!
WHOO!
And now I shall bombard you with pictures of pie.

Ok so maybe it's not the most perfect-looking pie.
But I think it's a pretty good success for a first attempt.
And it is pretty!
I will aim my rolling pin at anyone who says otherwise.
I would aim the pie, but it tastes too good.



Unbaked pie.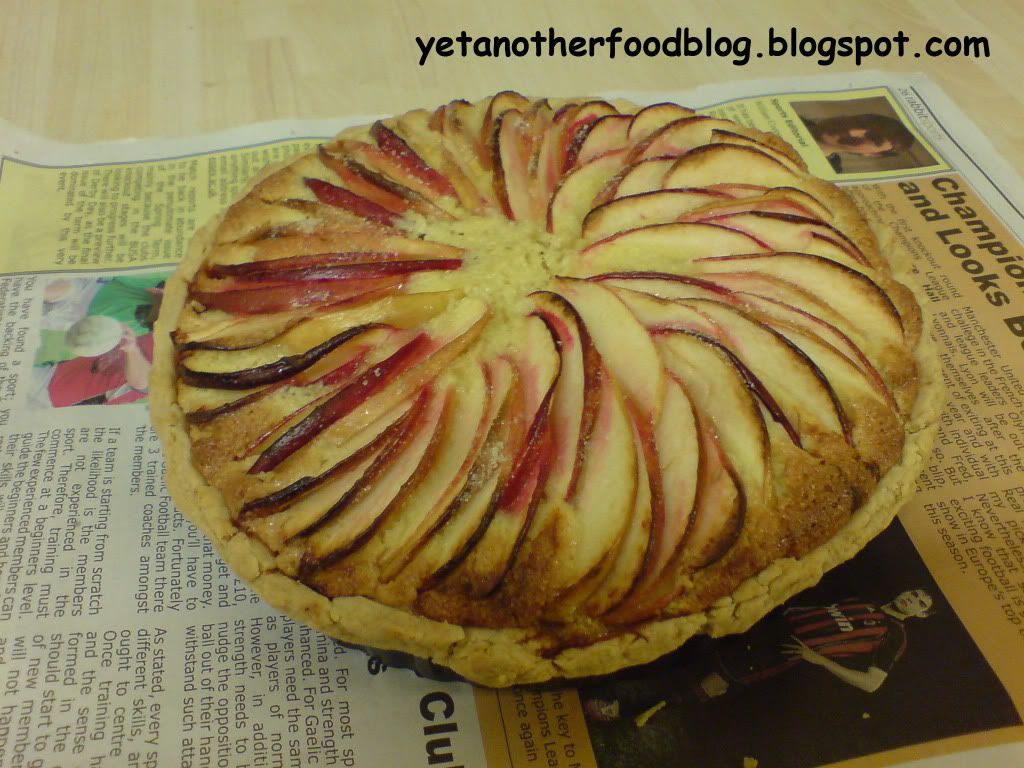 And if I want to nitpick, the pie is actually a tart.
A French Apple and Almond tart, according to the recipe.
But I choose to call it my fist pie for now.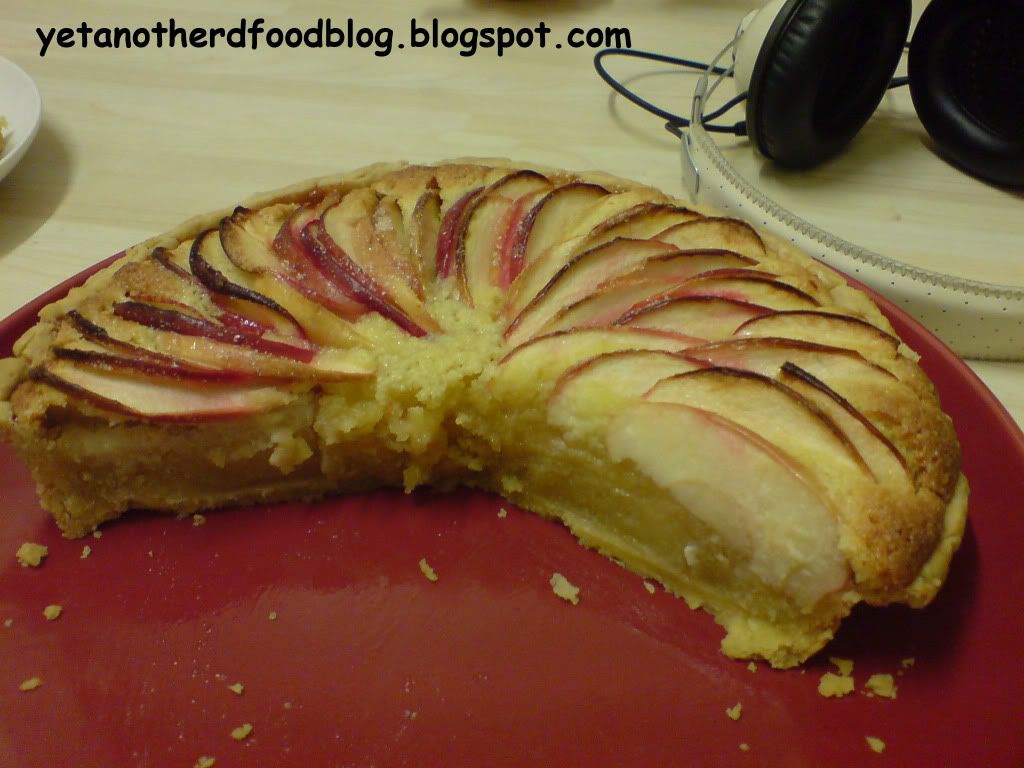 Pies are meant to be eaten.
After being admired.
Have I mentioned that this Particular Pretty Pie Pleases me?
Ran out of Ps. Too tired to think now.
Am also starting to sound lame.
Stop gushing about your pie, woman!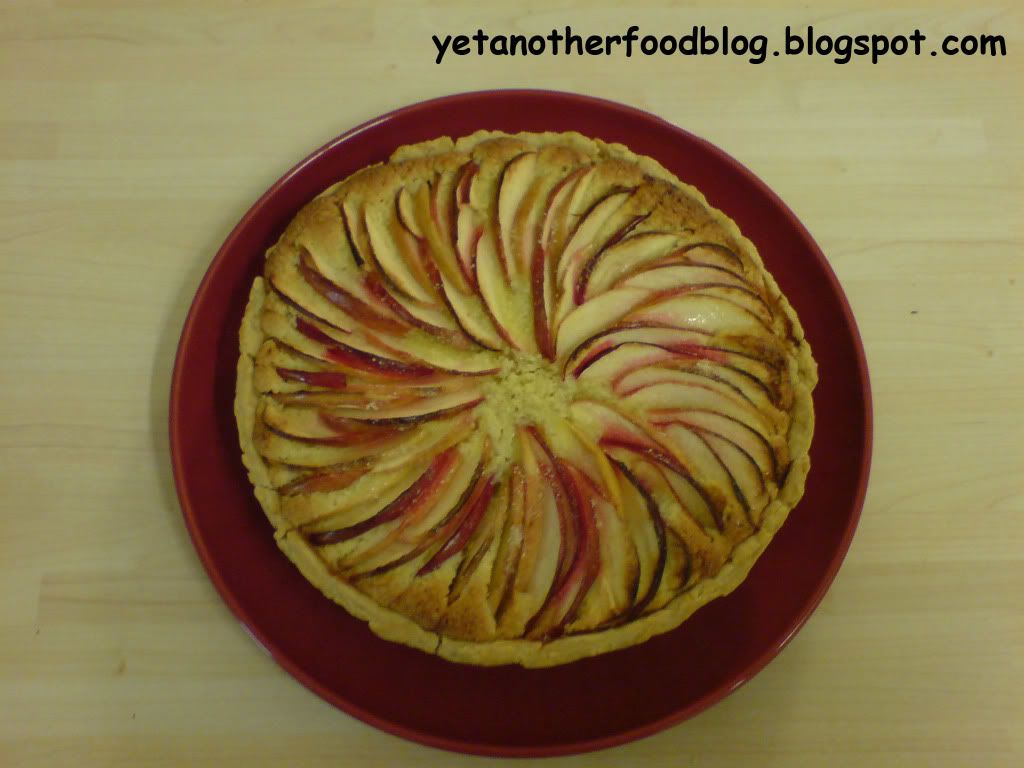 And this folks, is another example of how telivision influences me. Been watching too much Pushing Daisies lately. Its a series about a pie-maker who can bring dead people back to life. But only for a minute without consequence. Good stuff.
Damn good looking pies too.