Happy Birthday!
You're now half a century old.
(But still young at heart)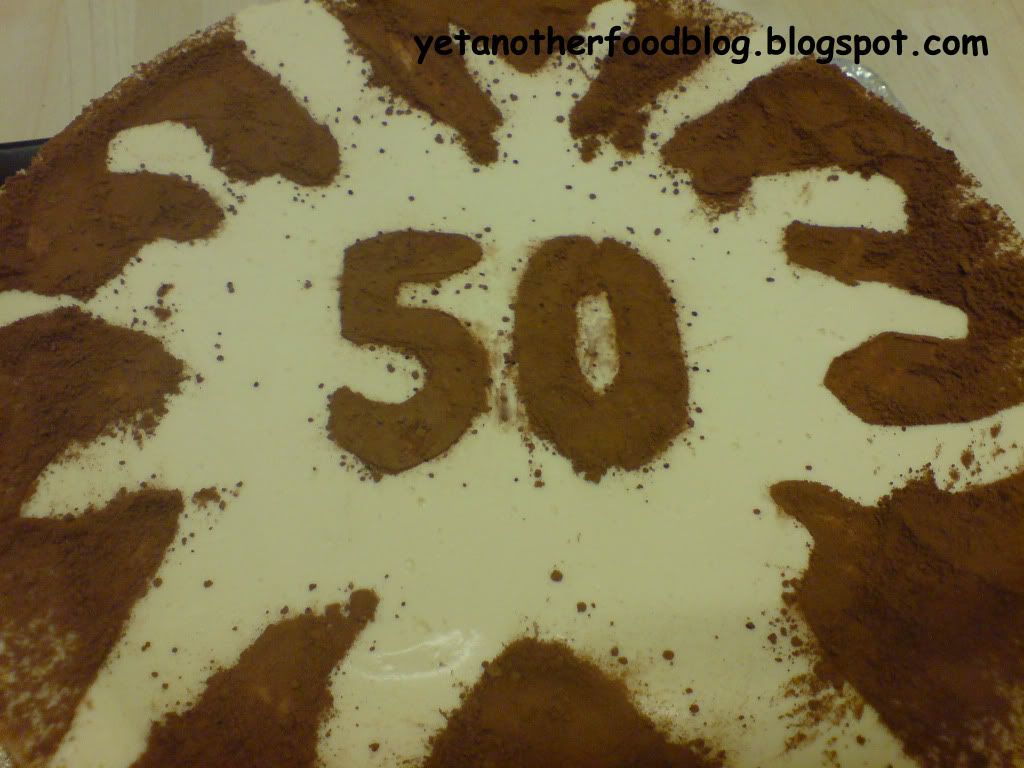 A big celebration requires a big celebatory cake.

the housemates and I had cake to mark the occasion.
(They wish you happy birthday btw.)

It was a very tasty cheesecake.
Missing you lots, but I'll be home soon.
Happy 50th Birthday!!!


With love,
Your Daughter