And now for a brief, mind you BRIEF interlude from cupcakes.


This is a chocolate banana cake.
Another recipe from my Australian Women's Weekly book collection (ok so maybe I have about 5, it's still a collection.)

Chocolate Banana Cake Recipe
Ingredients:
1 cup mashed bananas (use about 2 overripe bananas)
2/3 cup milk
2 teaspoons lemon juice
¾ cup caster sugar
2 eggs
2 cups self-raising flour+½ teaspoon baking soda, sifted
100g dark eating chocolate, finely grated

Directions:
1. Preheat oven to 170C/150 fan. Grease and line a 22cm round deep cake tin.
2. Mix milk and lemon juice in a bowl, leave to stand 10 minutes.
3. Beat butter and sugar in a large bowl till light and fluffy. Beat in eggs, one at a time, until just combined.
4. Mix in flour, baking soda, banana, milk+lemon juice mixture and grated chocolate.
5. Spread mixture in prepared cake tin. Bake about 1 hour 10 minutes. Let cool around 10 minutes, remove from cake tin and leave to cool, top side up.


Chocolate frosting (prepare this while cake is cooling)

Ingredients:
200g dark eating chocolate
¾ cup icing sugar
½ cup sour cream

Directions:
Melt chocolate in heatproof bowl in a pot of boiling water. Gradually stir in icing sugar and sour cream till desired consistency is achieved.


Frost cake. Frosting cures all cake flaws, check out how ugly my cake look without it.
All cracked and ugly.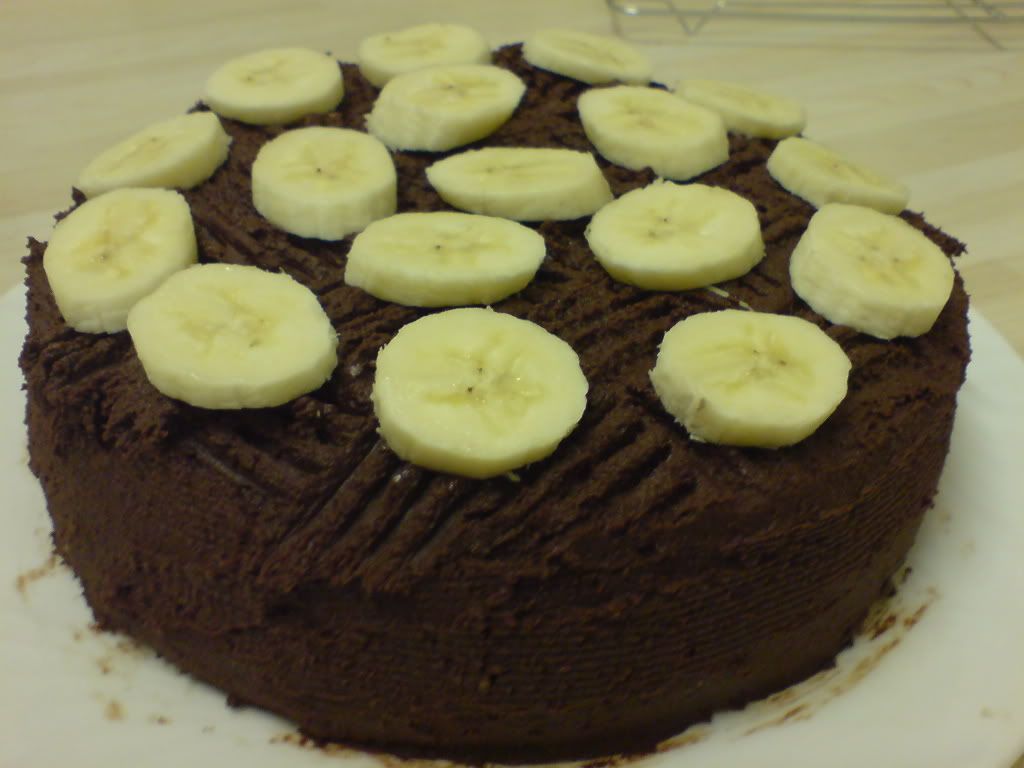 But with frosting and bananas… Ahhh… A work of art!
Well sort of anyway (I still soooo need work on my cake decorating someone sponsor classes for me please.)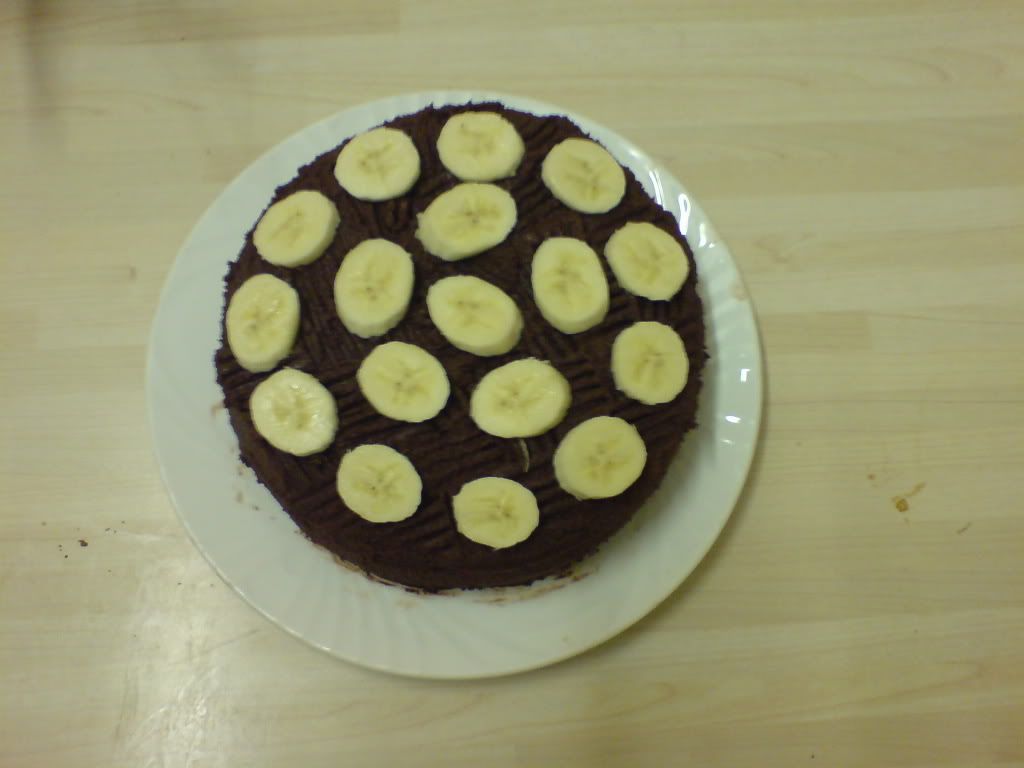 View from the top.