Being away from home also doesn't mean you have to forgo the CNY open house visiting.
Since I had no one to visit this year I decided I'd let people come to me.
(Warning: photo-heavy post.)
Decorations carried all the way from home.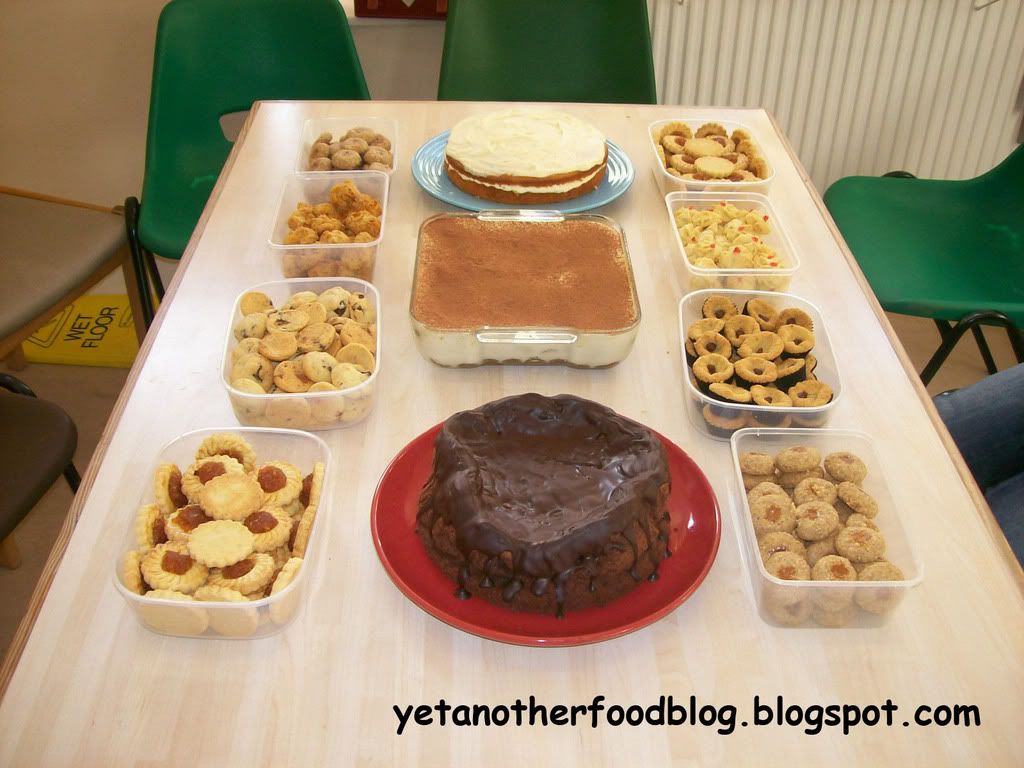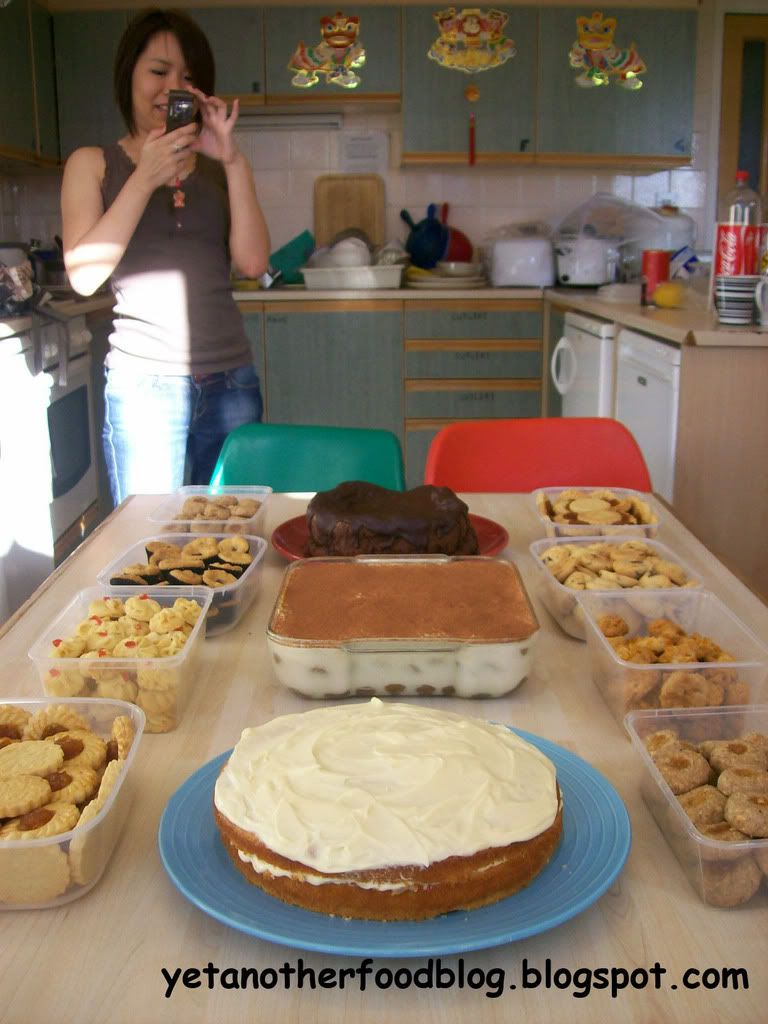 Doing the blogger thing.
The Cookies: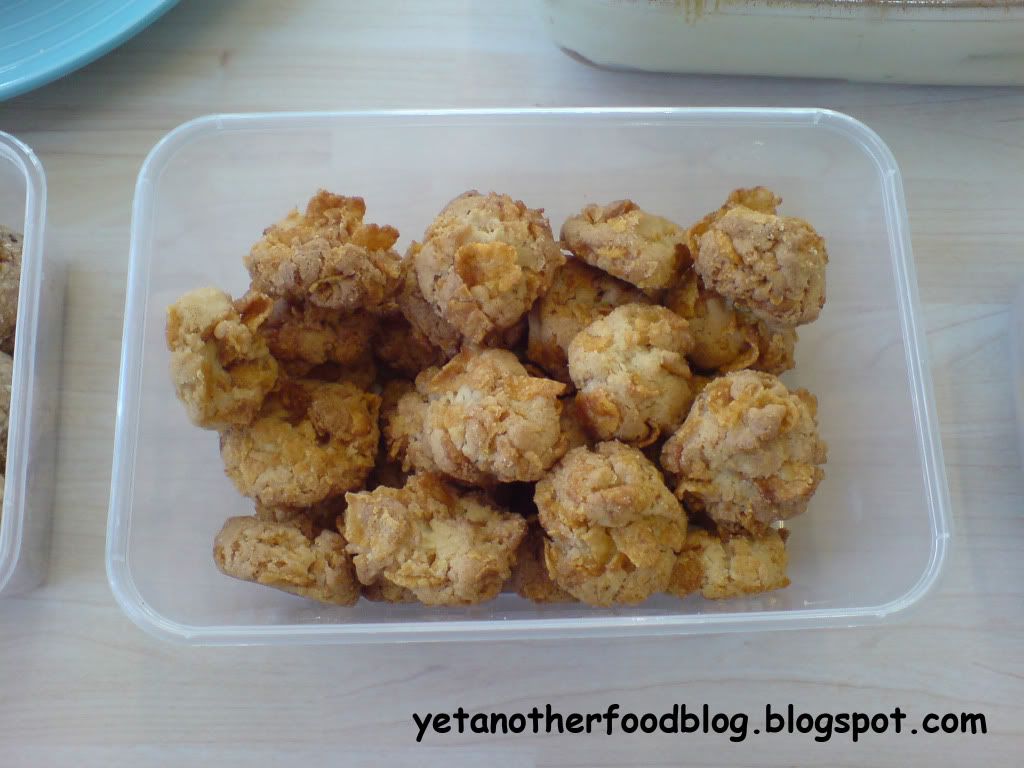 Cornflake Cookies
(recipe)




Peanut Cookies
(recipe)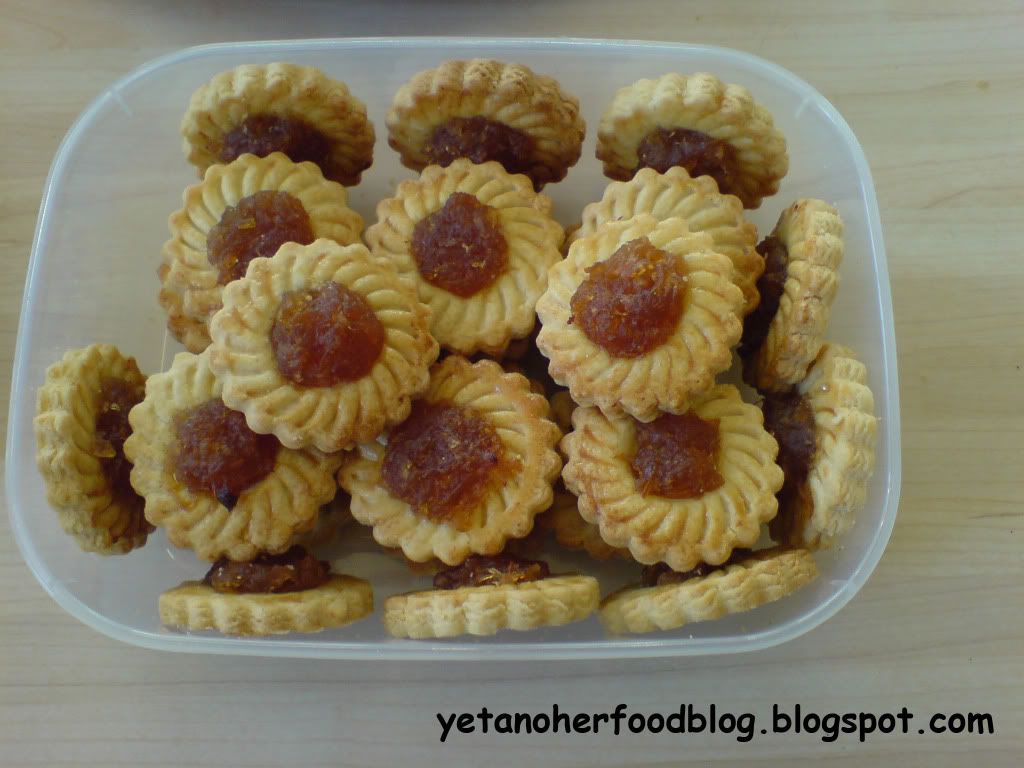 Pineapple Tarts
(recipe)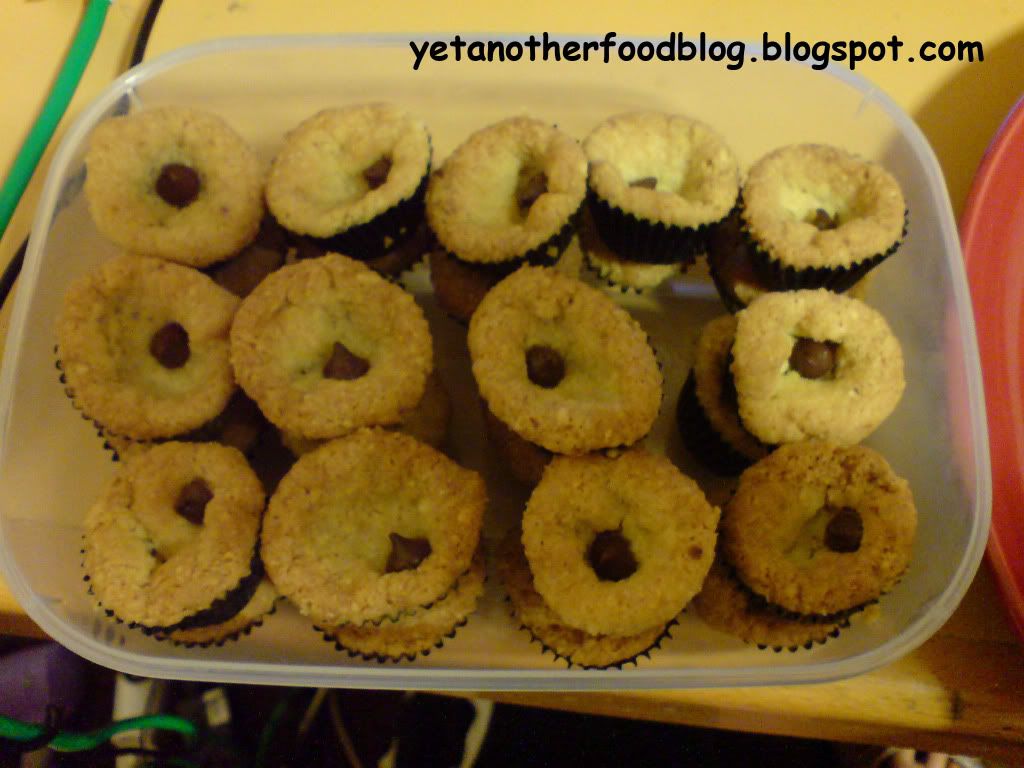 Hazelnut Cookies
Chocolate-Chunk Cookies
(recipe)
The Cakes: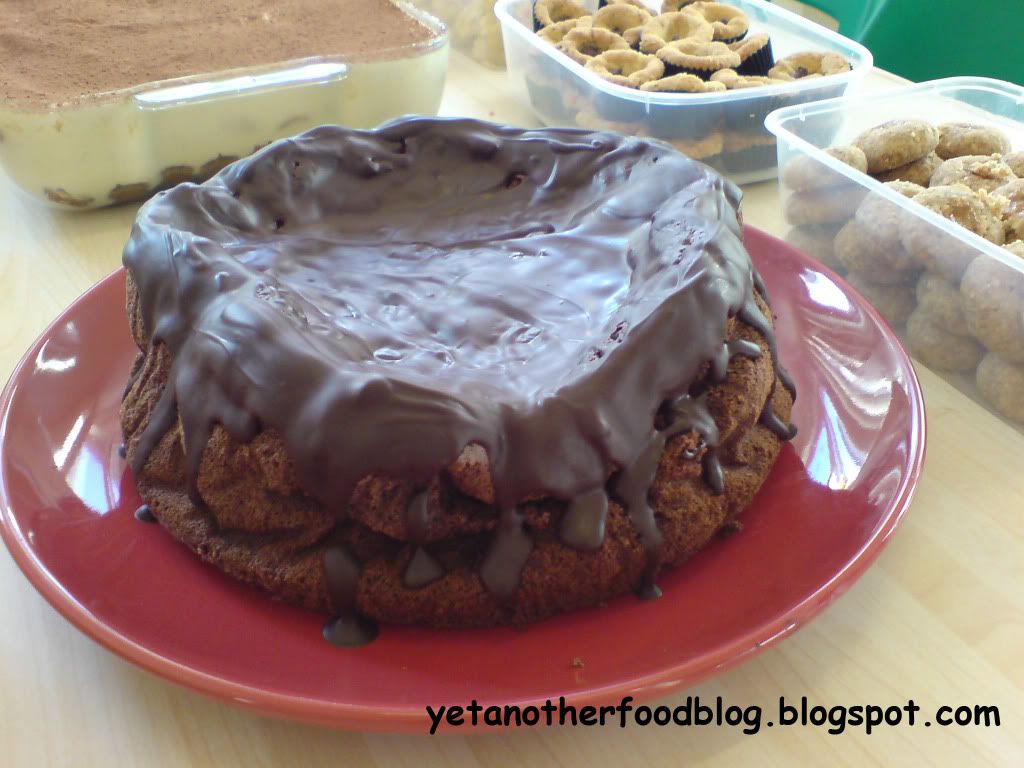 Flourless Dark Chocolate a.k.a. Volcano Cake
(recipe)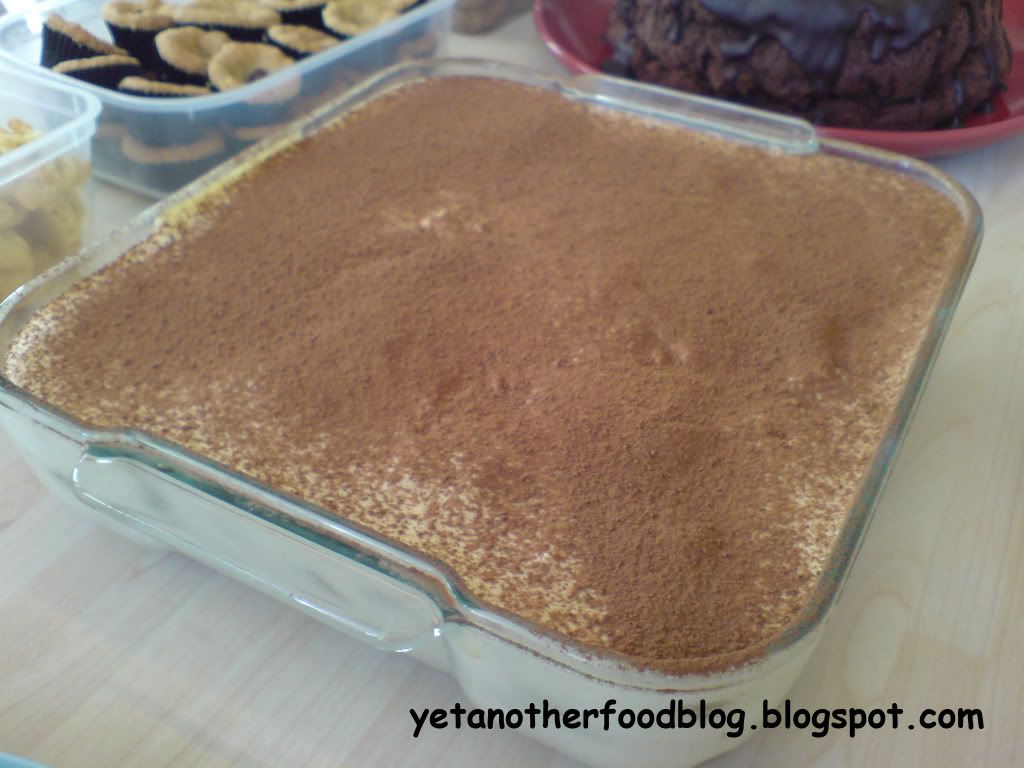 Vanilla Tiramisu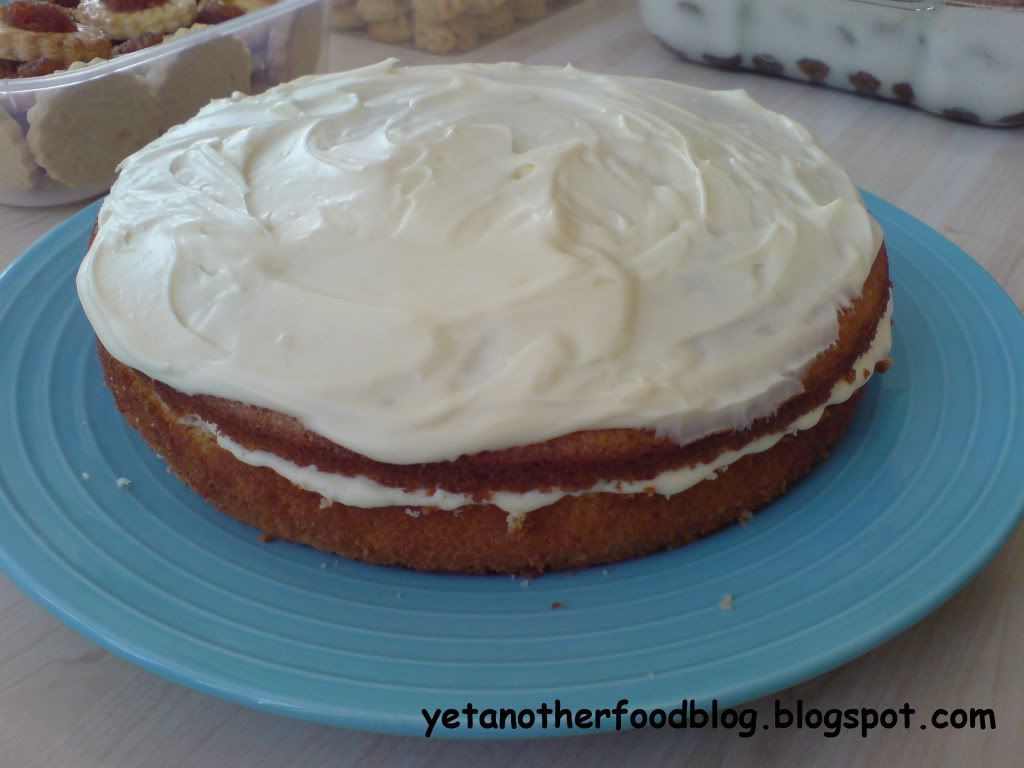 Lemon Cream Cake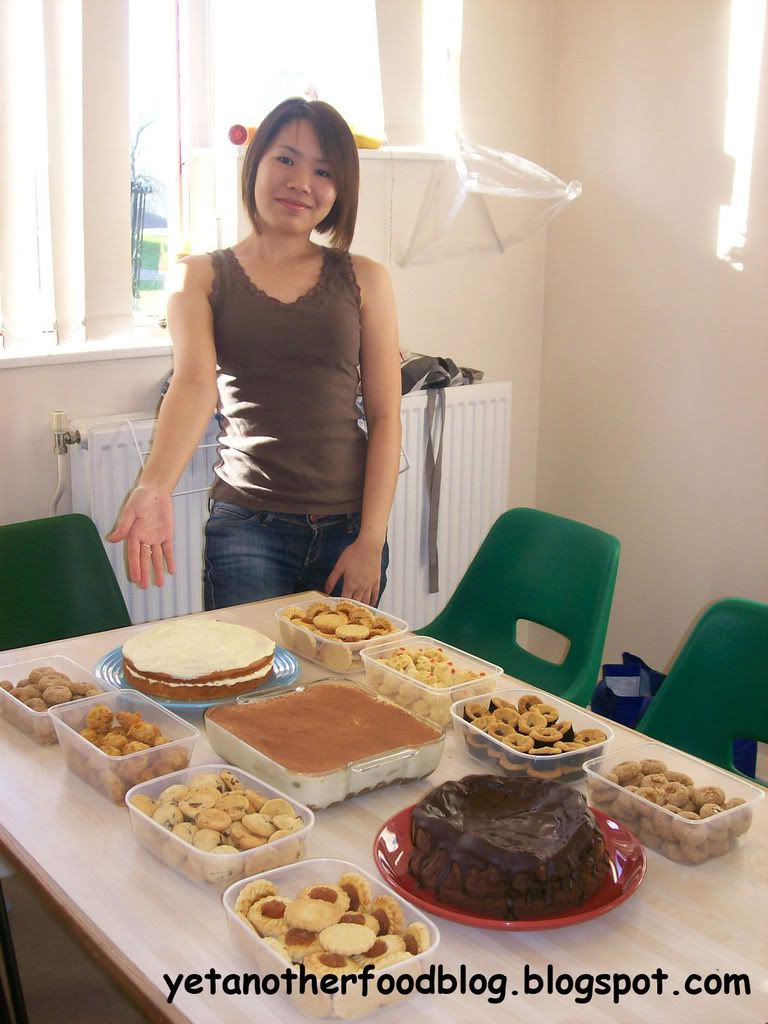 Exhausted, but trying to be a good hostess.
(Spot the eyebags, my eyes look almost closed.)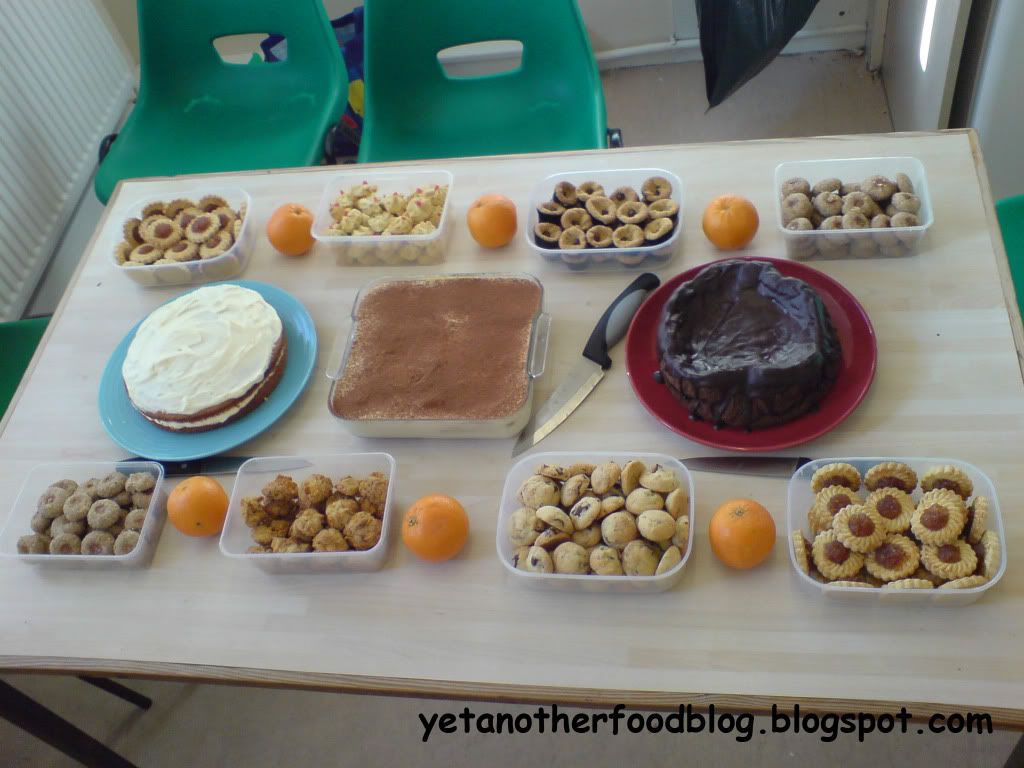 Chinese New Year is not a season for calorie counting.
And yes, the oranges were a last minute addition.
Come in. Sit. Eat. Enjoy.
While the tired baker takes a nap.